Hong Kong boasts more than 50 venues in various sizes for MICE events. The main ones being the Hong Kong Convention and Exhibition Centre (HKCEC) in the main business district, the AsiaWorld-Expo (AWE) near the airport and the Hong Kong International Trade and Exhibition Centre in Kowloon Bay.
Hong Kong (meaning "Fragrant Harbour" in Cantonese) is simply dazzling. One of the most striking characteristics of Hong Kong is the interweaving of seeming contradictions. Historic trams rumble through Central, while below ground is one of the most efficient subways in the world. Hong Kong is home to one of the world's largest shopping malls, but lively makeshift street markets are virtually everywhere. Attractions like HK Disneyland Resort, Ocean Park, Victoria Peak and the Ngong Ping Village are just few of the must-see tourist spots.
The Hong Kong Tourism Board (HKTB)
has launched
Meetings & Exhibitions Hong Kong (MEHK)
since 2008 to offer one-stop professional support to MICE organisers choosing Hong Kong as a destination for meetings and exhibitions. Such services include publicity, visitor promotion, coordination of site inspection, etc.
Watch this video to get a feel of what Hong Kong has in store for you.
Jet Airways, Air India & Cathay Pacific have direct flights to Hong Kong from Mumbai. Air India operates a flight from New Delhi as well.
The climate in Hong Kong & Macau is hot and humid all year round. The best time to visit is between October & December as the weather during this period is sunny, cool & pleasant.
Both Hong Kong & Macau offer a free 15 day visa on arrival.

Particularly for Hong Kong, Indian citizens need to fill out a 'Pre-arrival registration form' and carry a print out with them. The immigration officer will stamp your passport with the visa on arrival.
ITINERARY
Here's a quick guide to planning a 4-5 day trip for a group tour
or travel incentive for employees, dealers, distributors or doctors.
On your first day in Hong Kong, start with a panoramic bus tour to orient the group with the layout of the city. The tour will concentrate on two major parts of Hong Kong - Kowloon and Hong Kong Island.

Start with a visit to the Victoria Peak. Take a monorail tram ride up and visit the Sky 100 Observation Deck and Madame Tussauds wax museum.

After a hearty Indian lunch, continue on towards Hong Kong island and spend the afternoon at Ocean Park.

In the evening, return to the Kowloon side and head over to the Avenue of Stars and catch the Symphony of Lights show.
VICTORIA PEAK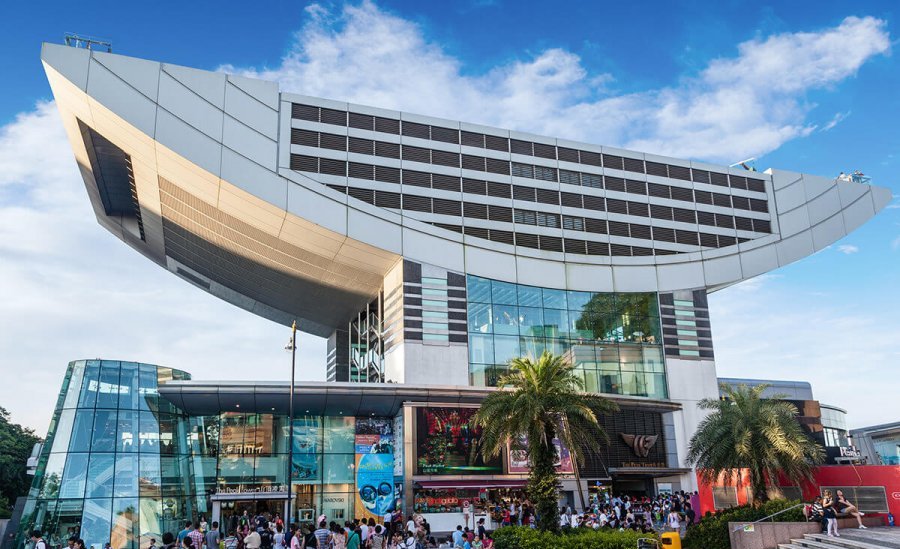 Get a stunning view of Hong Kong Island on Victoria Peak atop the giant, wok-shaped Peak Tower! The Peak Tower has an observation platform and a shopping mall with shops, fine dining, The Trick Eye and Madam Tussauds wax museums.
PEAK TRAM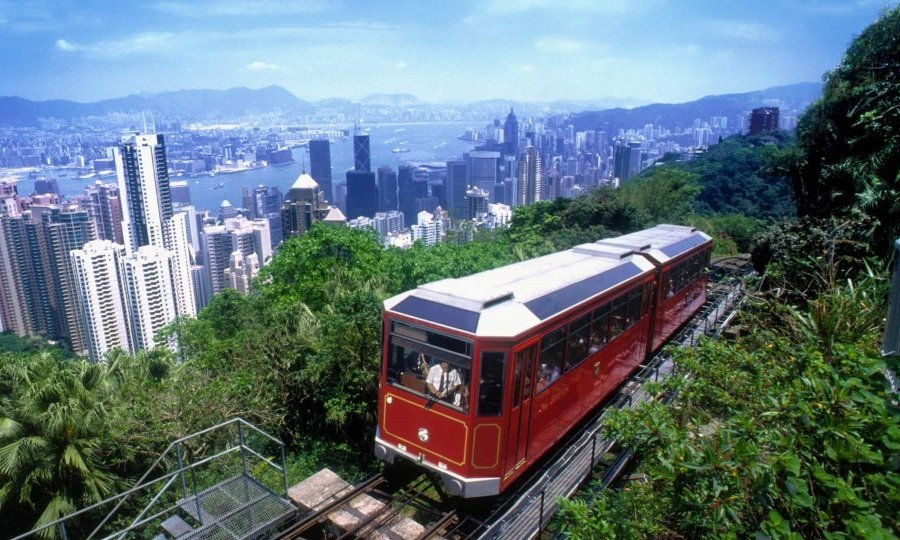 The Peak Tram, Hong Kong's first mechanised mode of transport, opened in 1888. The remarkably steep 1.7km track from Central up to Victoria Peak is worth at least one trip. The Peak Tram is likely to be crowded at night when the view of the city's skyline is magic.
OCEAN PARK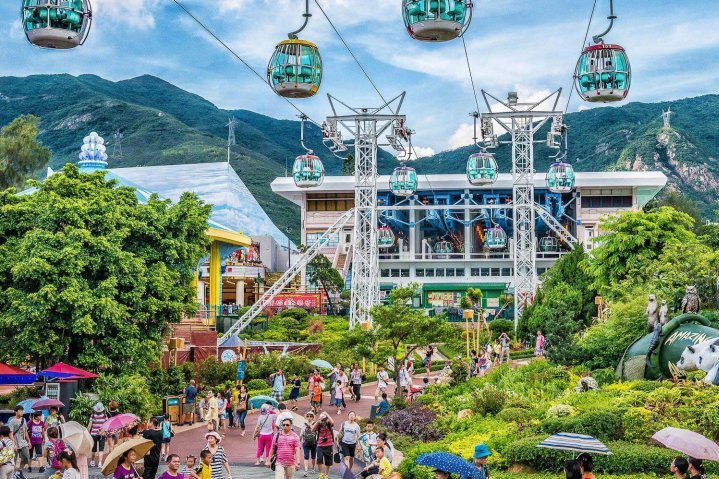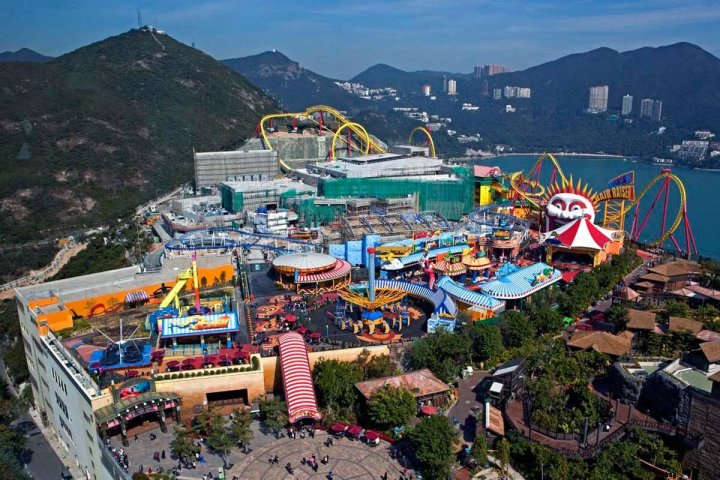 Located on the southern side of Hong Kong island, this park is complete with roller coasters and large aquariums. The cable car is an icon, though for those who are scared, there is now a funicular railway underneath the mountain that emulates a submarine dive.
WELCOME DINNER - SYMPHONY OF LIGHTS
A spectacular light and laser show synchronised to music and staged every night at 20:00. This is the world's "Largest Permanent Light and Sound Show".

An evening cruise aboard a traditional Chinese junk is a great 'welcome dinner' idea. The boat is equipped with full service catering.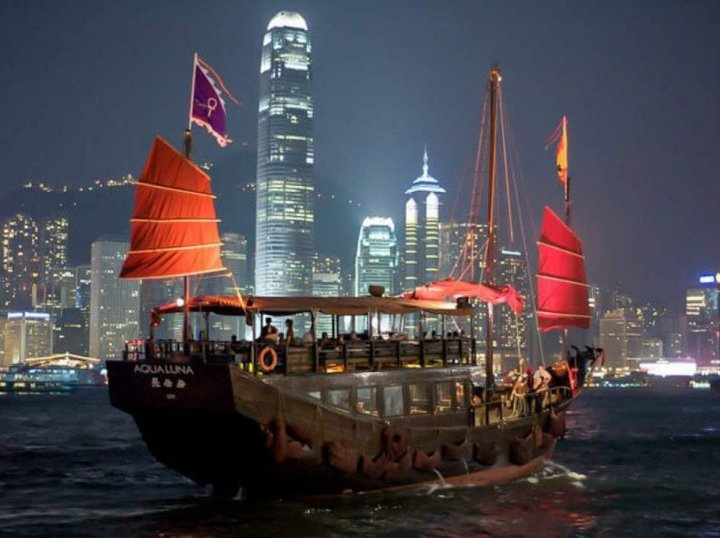 ---
NGONG PING & THE SEATED BUDDHA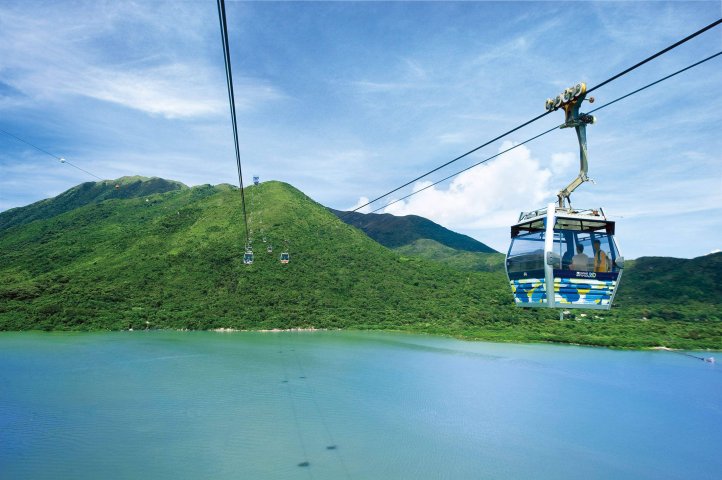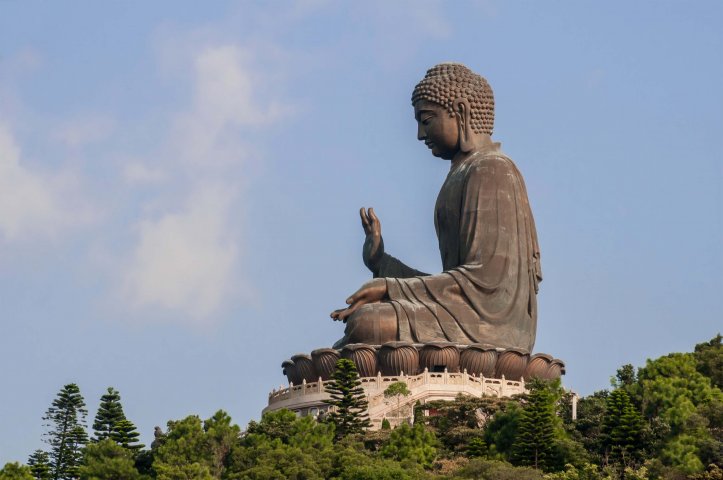 Ngong Ping 360 on Lantau Island is a Buddhist themed park that features Imperial Chinese architecture, interactive shows, demonstrations, restaurants and coffee shops. The highlight of this trip is the longest cable car ride in Hong Kong that affords stunning views. The ride also takes you to the largest outdoor seated Buddha.
DISNEYLAND
Though significantly smaller in size than other Disneyland-style parks elsewhere, it offers some great attractions.

Don't miss the spectacular fireworks display at the end of the evening just before the park closes.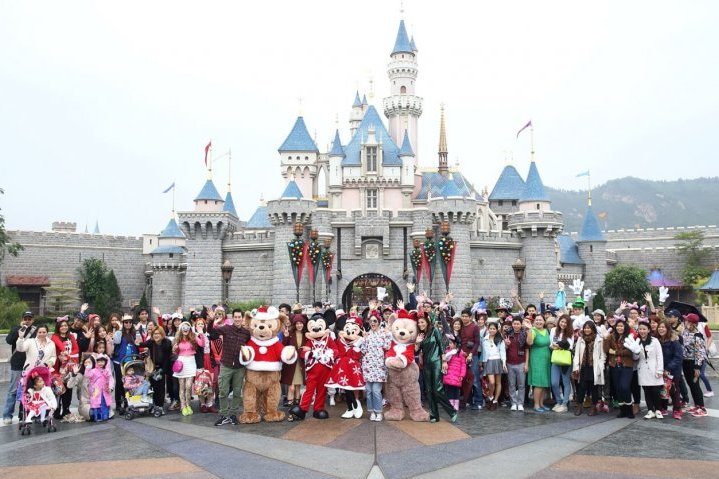 SHOPPING & NIGHTLIFE IN HONG KONG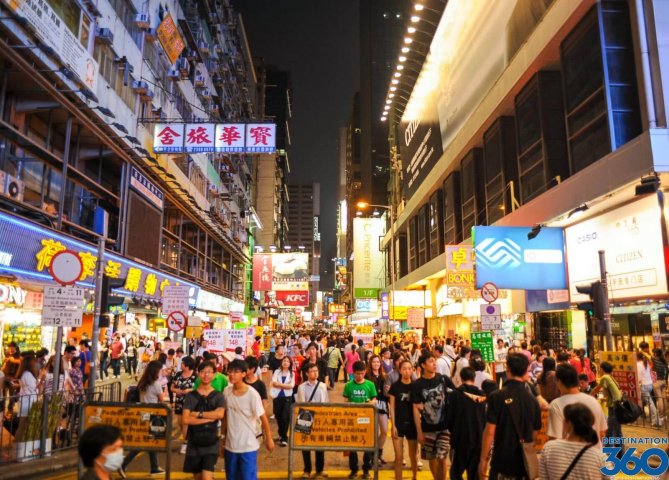 One has three options for bargain shopping in Hong Kong - The Ladies Market in Mongkok, The Night Market on Temple Street and Stanley Market over on Hong Kong island.

If you're in the market for some bargain electronics, head over to Wan Chai or Mongkok Computer Centre or the flea market at Ap Liu.

Many corporate incentives now take in a day trip to Shenzhen, which is a short ride across the Chinese border. You could get a one day tourist pass. The Luohu mall there has stores that sell knock offs of every conceivable brand at really cheap prices.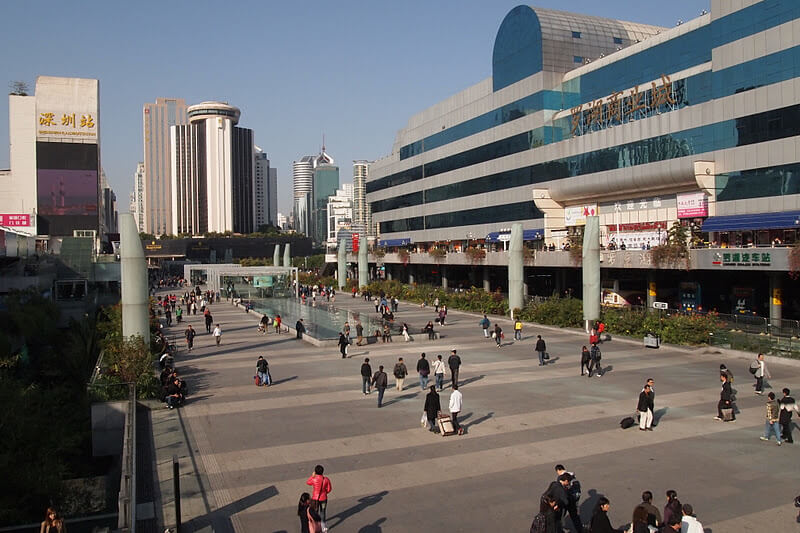 The nightlife scene in Hong Kong is concentrated in the 'Central' district on Hong Kong Island. The two locations to explore here are Lan Kwai Fong or LKF and Lockhart Rd., Wan Chai

LKF is packed with bars and is quite crowded on weekends. Lockhart rd., is more popular for its adult entertainment bars.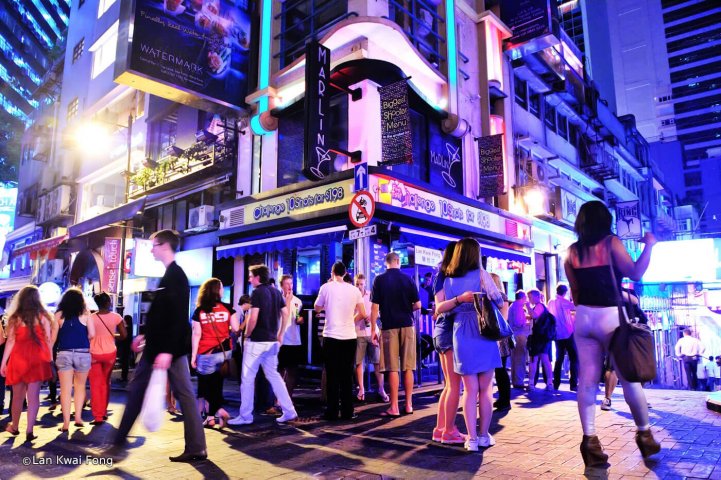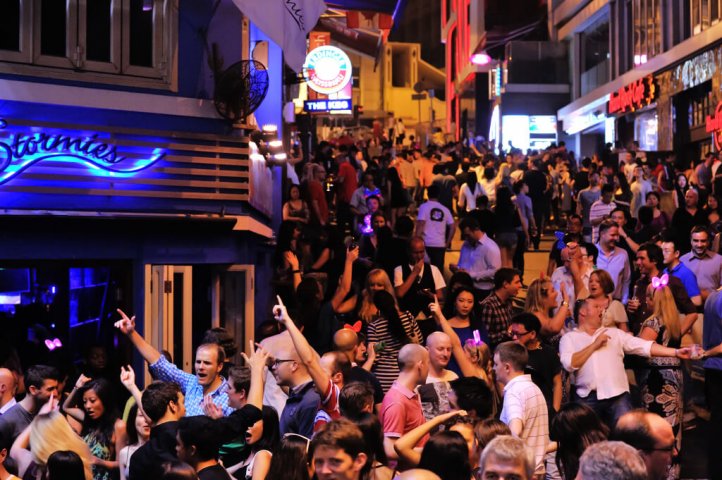 ---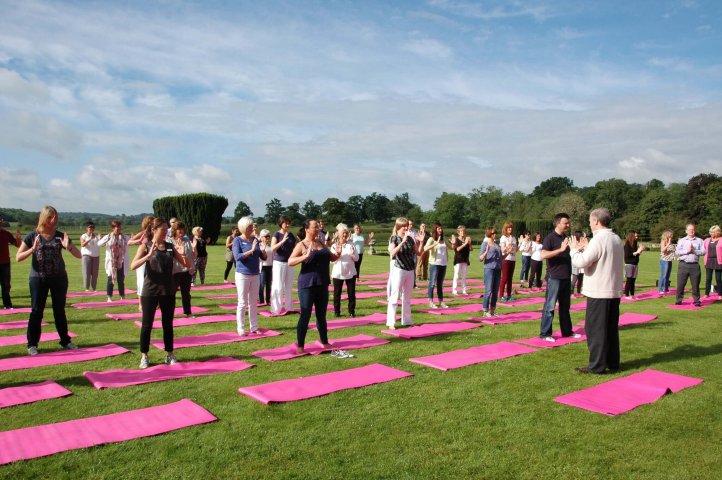 Start your morning with the martial art of Tai Chi. The essence to its practice is in the fact that it exercises all the body's joints and major muscle groups while circulating its chi, or internal energy. An awesome addition to any MICE programme and a great way to pep-up staff during a long day of meetings.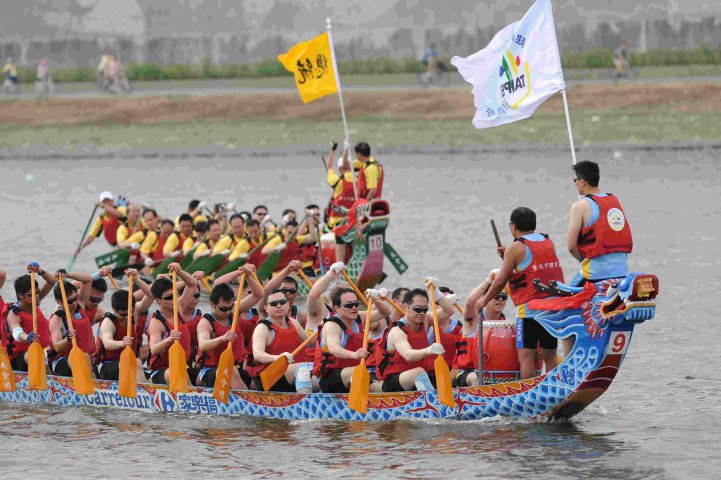 Dragon Boating is all about team work as groups of between 20 and 22 competitors, work together in time to move these 10-metre-long boats through the water as fast as possible. Another awesome team-building activity, a day by the sea and individuals who must bond to become a single, unstoppable unit.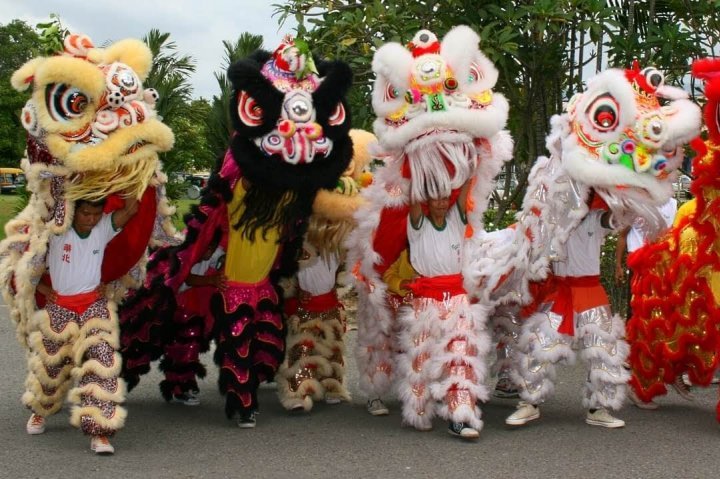 The Lion Dance is the epitome of team building, with a message about working together to match. Everyone has to perform as a unit to succeed. Your MICE groups will form teams with each member assuming different roles: the two halves of the mystical lion, the Happy Buddha orchestrating the dance and the musicians.
---
Macau, located on the western bank of the Pearl River Delta, lies some 60 kilometres to the west of Hong Kong. Macau comprises Macau Peninsula, Taipa and Coloane. Several large international hotel resorts, with new supporting infrastructure, are located on the reclaimed land between Taipa and Coloane in the newly developed district known as Cotai.

Macau has a separate immigration regime from Hong Kong. All travellers from Hong Kong and all foreign countries have to go through immigration and customs checks on arrival in Macau.

The extensive development of luxury hotels, resorts and event facilities like the 56,600-square-foot Macau Fisherman's Wharf Convention & Exhibition Center has put Macau firmly on the international map of venues for meetings, incentives, conventions and exhibitions (MICE).


Watch this video to get a feel of what Macau has in store for you.
Head over to Macau for the second leg of your corporate incentive. Travelling between Hong Kong and Macau is extremely simple. There are 2 large catamaran operators - TurboJet & CotaiJet, and the travel time is 45-60 mins.

Hong Kong has 4 ferry terminals - on Hong Kong island, on Kowloon island, at HK International Airport (HKIA) and In the New Territories. Likewise, Macau has 2 ferry terminals - one on Taipa and the other on Macau Peninsula. If your hotel is on the Cotai strip or on Taipa, take CotaiJet else TurboJet.

When leaving Macau, take the ferry directly to HKIA or vice versa if you'd like to start your itinerary with Macau instead of Hong Kong. Either way, bags are transferred on / off the aircraft / catamaran directly and you don't need to clear immigration twice.
Arguably, Macau is the gambling mecca of S. E. Asia. But, thanks to hundreds of years of fusion between European and Chinese cultures, there is more to this idyllic island than large, ostentatious casinos.

Some essential attractions to include in your itinerary would be the Macau Tower (for a bird's eye view or even to bungee jump off), Grand Prix Museum, Ruins of St. Paul, Senado Square and A Ma Temple.

After sunset, check out one of the many casinos and for those in the mood for some adult entertainment should check out the basement mall at the Lisboa Hotel or head over to one of the many fish bowl saunas.
MACAU TOWER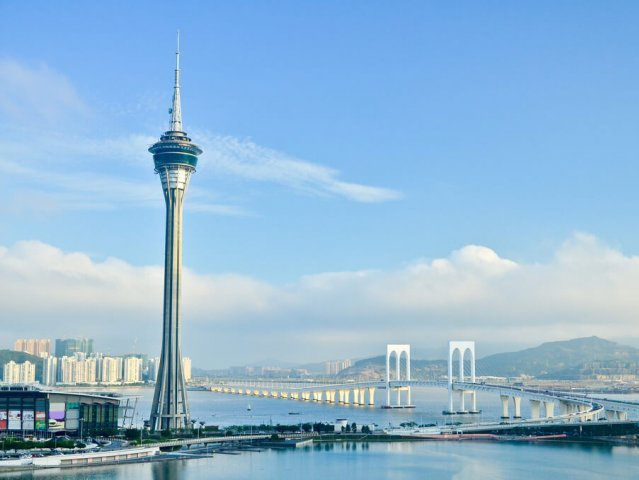 GRAND PRIX MUSEUM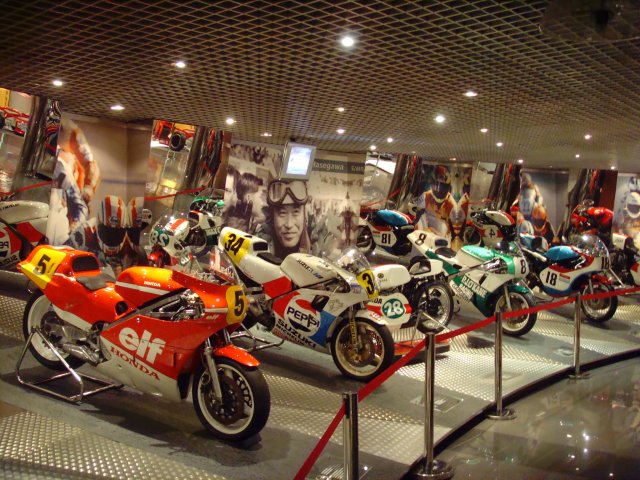 RUINS OF ST. PAUL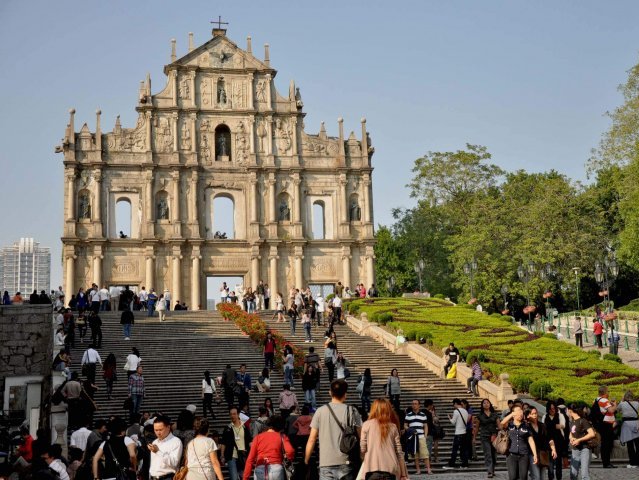 SENADO SQUARE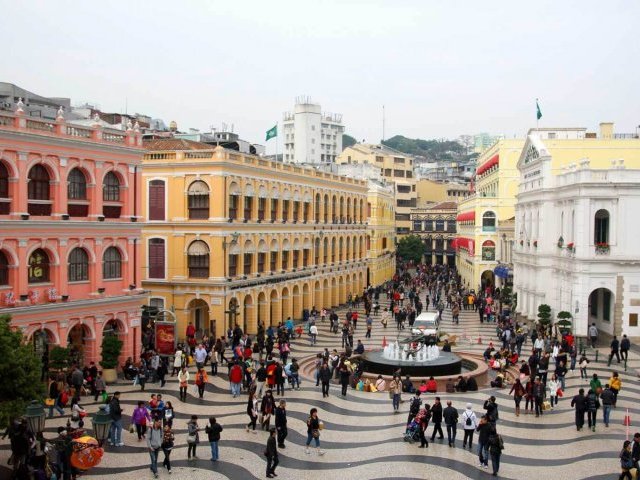 MACAU CASINOS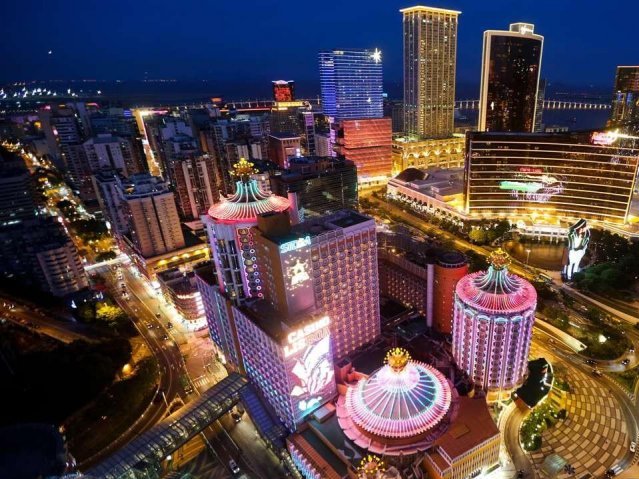 Get in touch with us, via the contact form at the bottom of the page, if you need help organising a group tour or a corporate travel incentive tour to Hong Kong & Macau for your organisation's employees or channel partners.