Istanbul is home to 7 purpose-built convention centres and 3 exhibition centres and has the capacity to host any type of event – from incentives to association meetings for up to 30,000 participants.
For millennia, Istanbul represented the gateway to the East, a land coveted by would-be conquerors and kings. Vestiges of an empire lasting nearly 1,500 years form the foundations of the city.
Istanbul is one of the busiest centres for congress travel. With over 217 five & four star hotels, four separate but integrate-able meeting and exhibition clusters (in the Airport District, the Congress Valley, the Golden Horn and the Asian side), combined with historic venues, palaces, cisterns, etc., Istanbul offers a variety of options at a variety of price points.
The
Istanbul Convention & Visitors Bureau
website has some excellent resources for meeting planners.
Watch this video to get a feel of what Istanbul has in store for you.
GETTING THERE
Turkish Airlines and Air India have direct flights to Istanbul from Mumbai & New Delhi.
WEATHER-WISE
Summers in Istanbul are very hot and winters bring quite a lot of snowfall. The months of April & May (Spring), September – November (Autumn) are the best and busiest times to visit.
VISAS FOR INDIANS
Indian citizens need to apply for a Turkish visa in advance. More information is available on the VFS website.
ITINERARY
Here's a quick guide to planning a 4-5 day trip for a group tour
or travel incentive for employees, dealers, distributors or doctors.
DAY 1

Istanbul is the only city in the world that spans two continents, and this meeting point between Asia and Europe is joined by the city's iconic Bosphorus Bridge. Start your journey to explore this wonderful city, steeped in history, in the old part of Istanbul.

Pro tip: Get the Istanbul Museum Pass. It gives you fast track access to all the major sights for a very competitive price.
TOPKAPI PALACE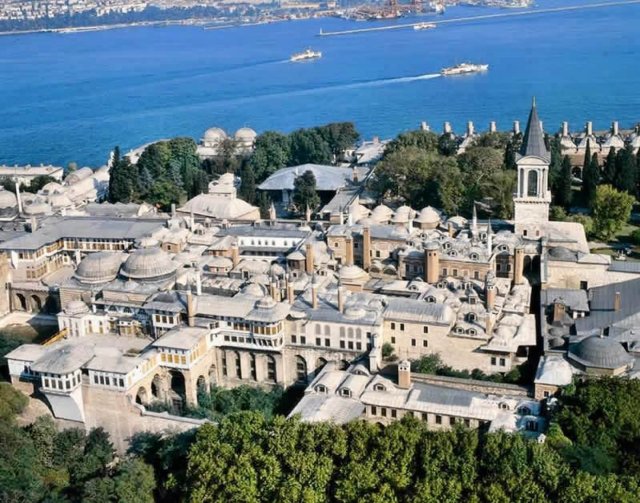 The iconic Topkapi Palace offers a window into the mystique of the Sultans and their harems in a vast complex of pavilions, gardens, towers, monumental gates and spectacular vistas, harboring treasures of gold and silver, of precious porcelain and gems including the notorious 85-karat Spoonmaker's Diamond.
HAGIA SOPHIA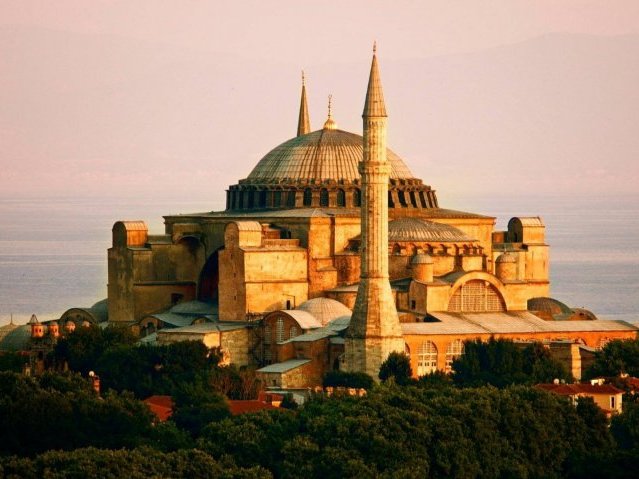 The Hagia Sophia is famous in particular for its massive dome. The church converted to a mosque converted to a museum safeguards remarkable gold-tiled mosaics depicting stories of saints and saviours and of emperors and empresses.
YEREBATAN / BASILICA CISTERN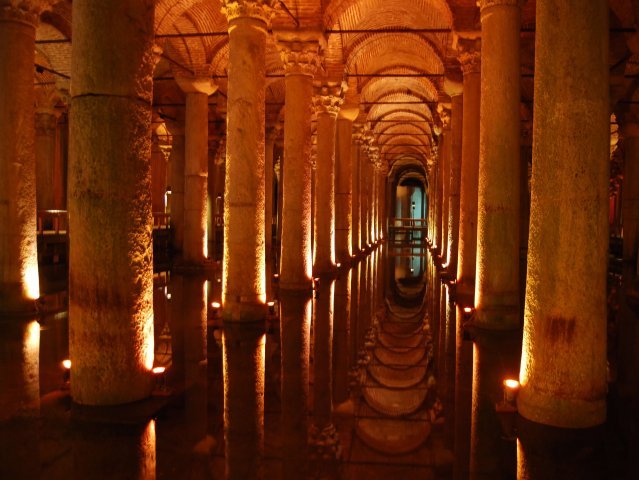 The Yerebatan Cistern is the largest of several hundred ancient cisterns underground, built in the 6th century during the reign of Byzantine Emperor Justinian.
THE HIPPODROME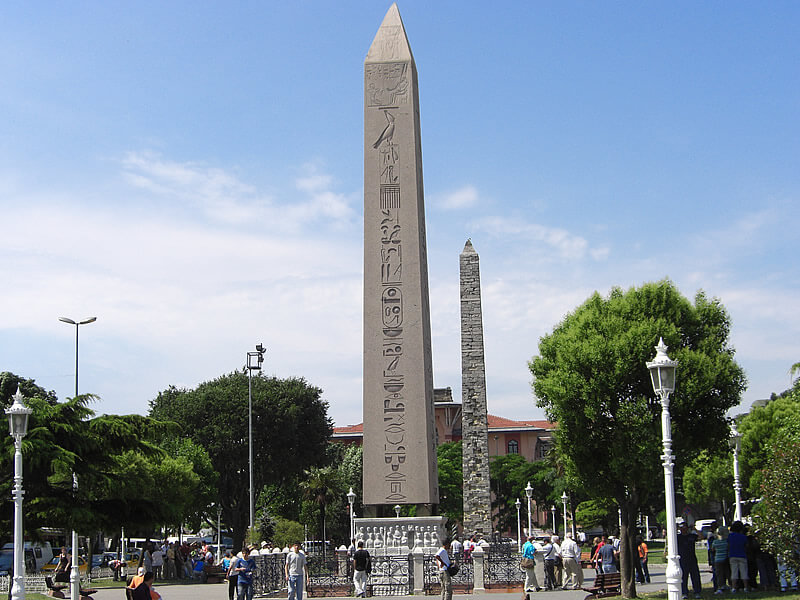 The Hippodrome of Constantinople was a circus that was the sporting and social centre of Constantinople. Today it is a square with a few fragments of the original structure surviving and some monuments like the Serpent Column and the Obelisk.
SULTAN AHMET / BLUE MOSQUE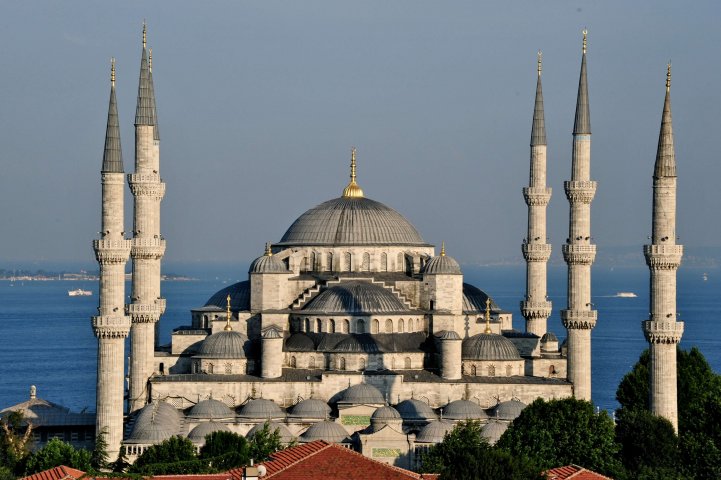 The Blue Mosque is named for its 20,000 richly hued Iznik tiles hand crafted by the empire's best artisans. At night, the mosque is bathed in blue as lights frame the mosque's five main domes, six minarets and eight secondary domes.
ST. SAVIOUR / CHORA CHURCH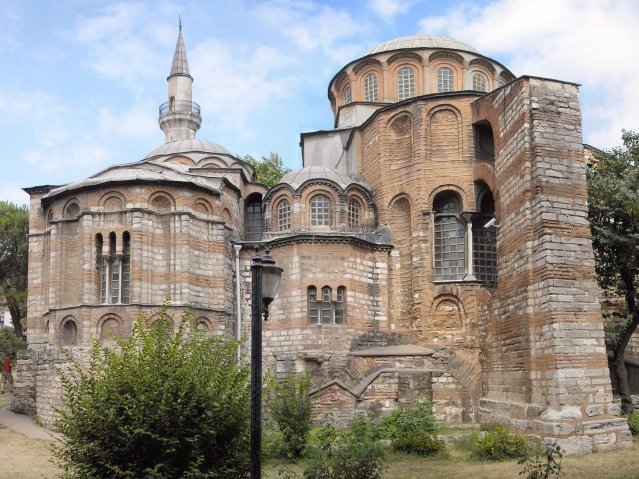 The Church of the Holy Saviour in Chora is a medieval Byzantine Greek Orthodox church preserved as the Chora Museum. The interior of the building is covered with some of the oldest and finest surviving Byzantine mosaics and frescoes.
WELCOME DINNER - BOSPHORUS SUNSET CRUISE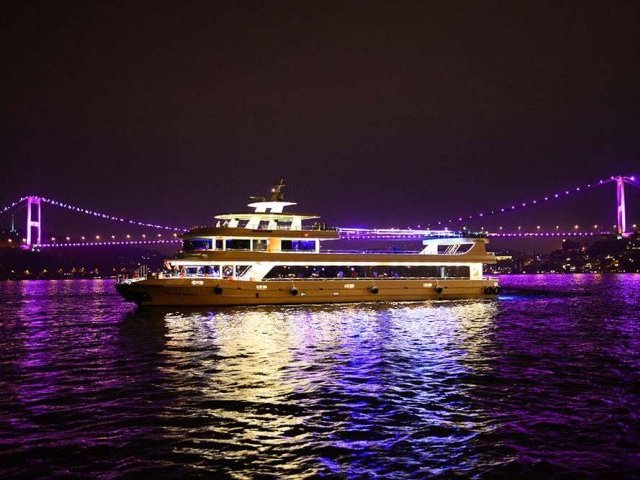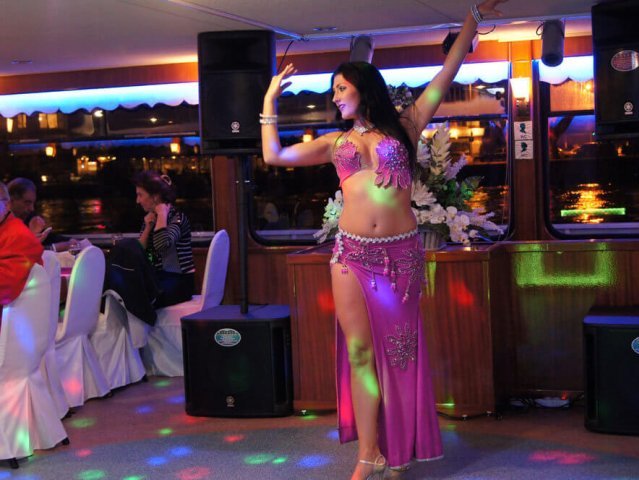 What better way to welcome your best performing employees and most cherished channel partners than on a sunset dinner cruise on the Bosphorus river. The cruise also features a stunning belly dance performance.
---
DAY 2

Team building is integral to any travel incentive. It's an opportunity to forge new relationships and strengthen existing ones. On your second day in Istanbul, we recommend adding some of the below mentioned activities to enhance your corporate travel incentive program.

And, after a day of activities outdoors, explore a relaxing hamam to prep you up for a night out on the town where we take you to some exclusive nightlife hot spots of Istanbul.
THE AMAZING RACE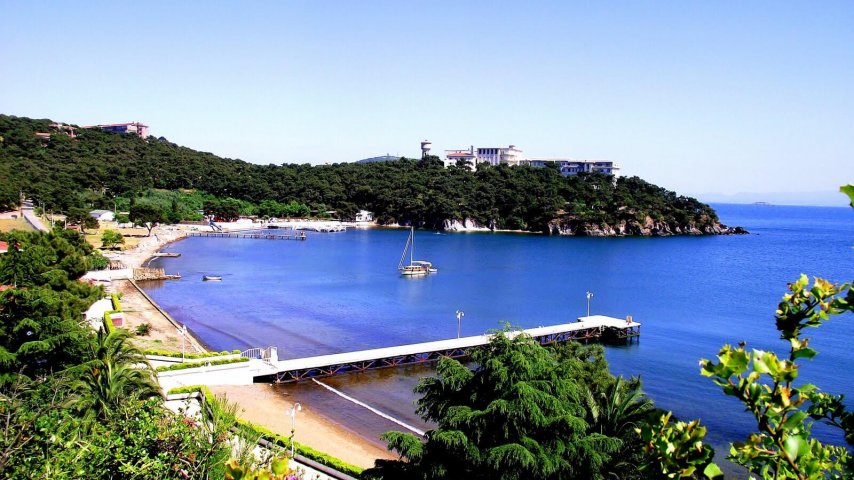 Our version of the Amazing Race - everyone is taken by ferry to Heybeliada, one of the Princes' islands close to Istanbul. Teams will walk, bike, ride donkeys and horse carriages on their discovery journey of this beautiful island.
DRAGON BOAT RACING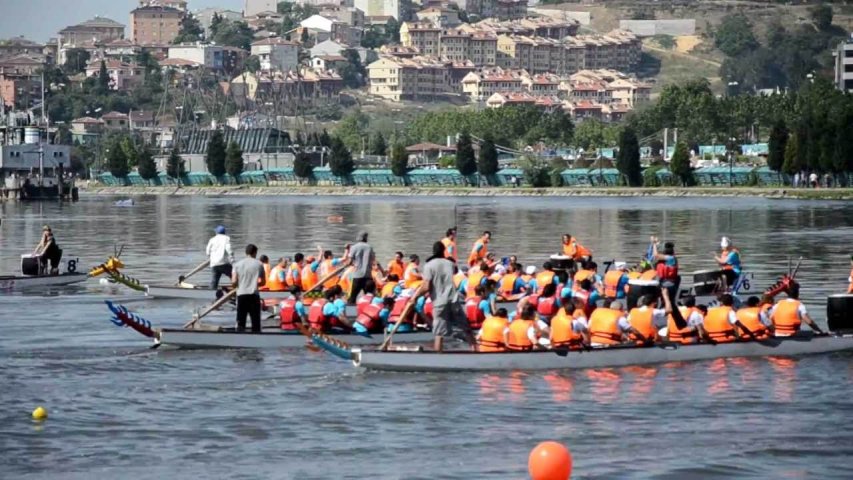 Teams of 12-16 compete in an ultimate challenge of teamwork, communication and endurance.
SCAVENGER HUNT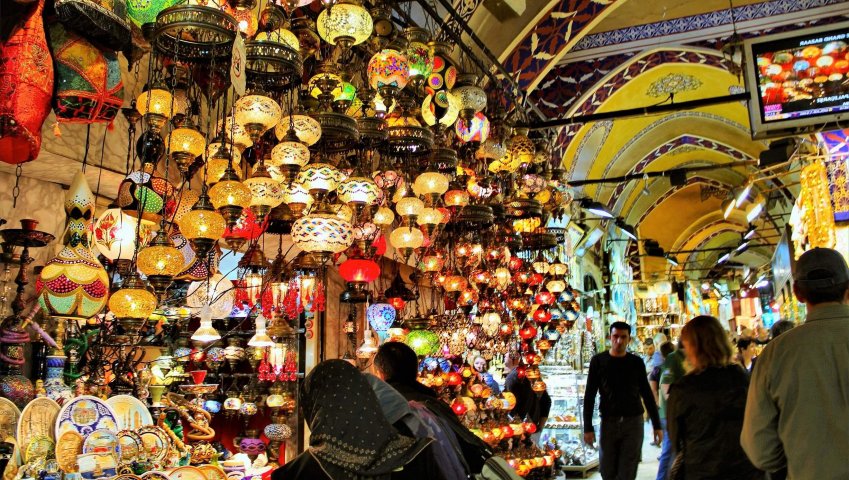 Possibly the best way to explore the 4000+ stores in the 80+ lanes of the Grand Bazaar. Teams are given a budget and a list of items to procure. Within the activity, we interweave exciting experiences such as carpet weaving, glass making, a rooftop view and many more.
HAMAMS IN ISTANBUL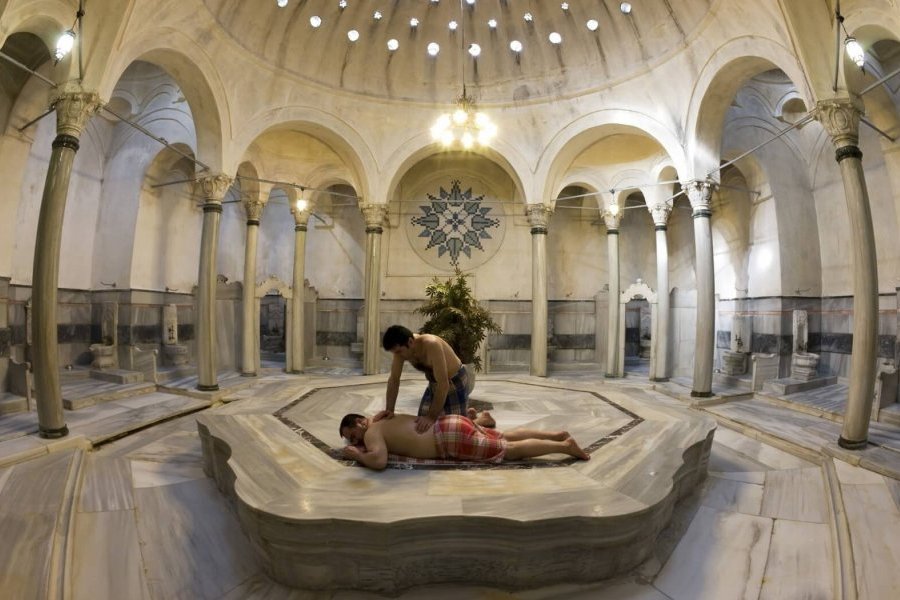 After a day outdoors, its time to refresh and recharge. A trip to a Turkish hamam could possibly be the high point of the whole incentive!

A hamam is a public bath. One lays down on the hot marble until you perspire. You're then given an exfoliating scrub by one of the masseurs. The experience leaves one's skin & body feeling much lighter! Here is a list of popular hamams in Istanbul.
NIGHTLIFE IN ISTANBUL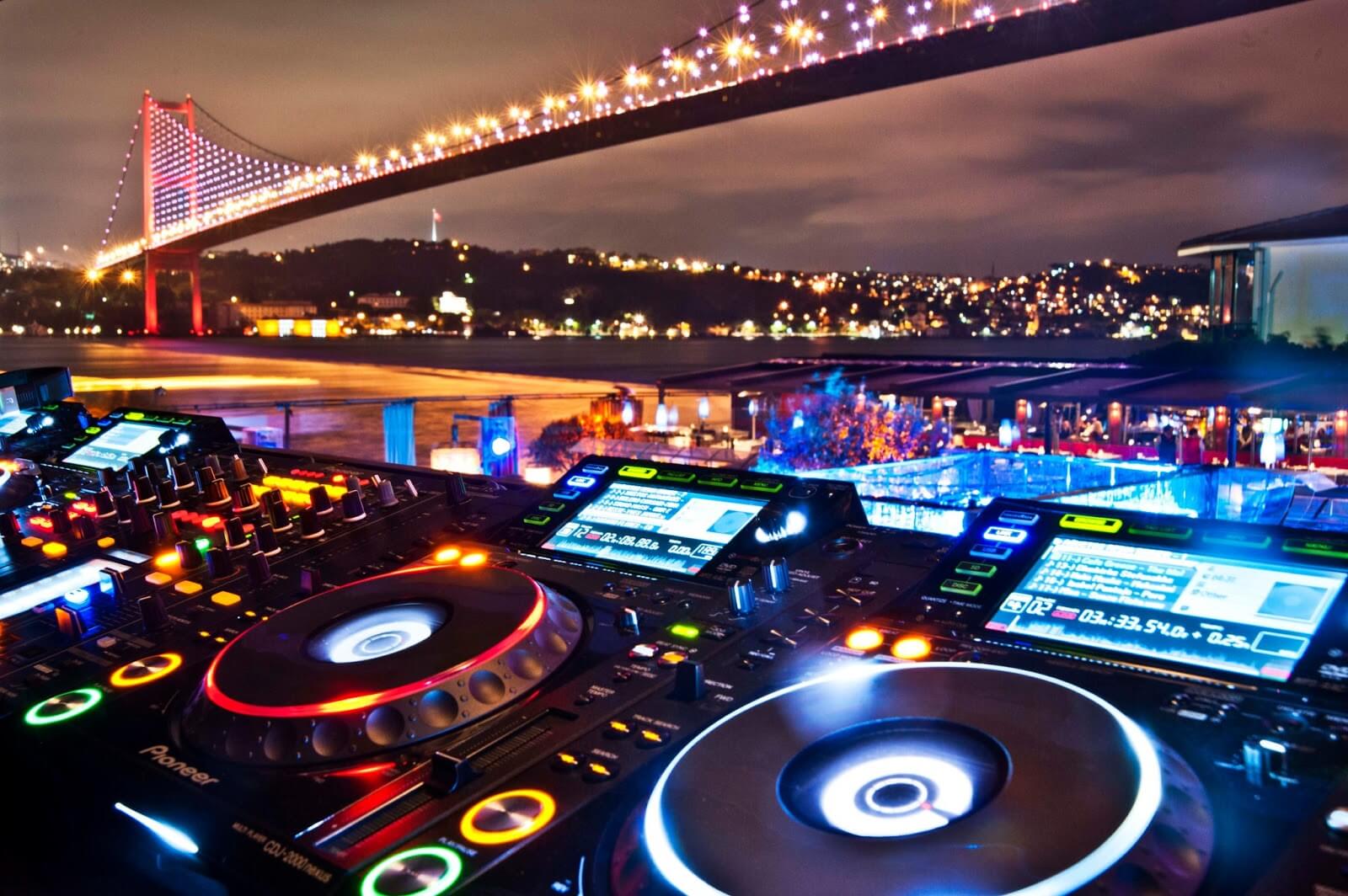 Istanbul is a city that likes to party, and likes to party in STYLE! The city is packed with ultra hip nightclubs & rooftop bars. The best ones for tourists can be found on the banks of the Bosphorus or on Istiklal Avenue heading towards Karakoy (Galata Tower) or the Aksaray district.

Some ultra hip clubs are Reina, Suada, Sortie, Supperclub, 360 Istanbul & Babylon.
---
DAY 3

Souvenir shopping is an integral part of any international trip and those on a corporate travel incentive or holiday abroad are always keen to bring back gifts for their friends and families back home. Our third day in Istanbul is dedicated to shopping excursions.

We finish off the evening with an exclusive gala dinner to celebrate the achievements of your employees and channel partners.
SHOPPING IN ISTANBUL
Malls are aplenty in Istanbul. But the real shopping happens along street side boutiques in Istiklal street all the way down to the Galata Tower. Here, you can find a lot souvenir shops amongst other stores that sell apparels, accessories, as well as the famed Turkish Delight & Baklava sweets. Bring your bargaining skills!

The Grand Bazaar is overly touristy and hence, overly priced. But it's still a great place to stroll through and perhaps meet some of the artisans behind the carpets, ceramic-ware and glassware.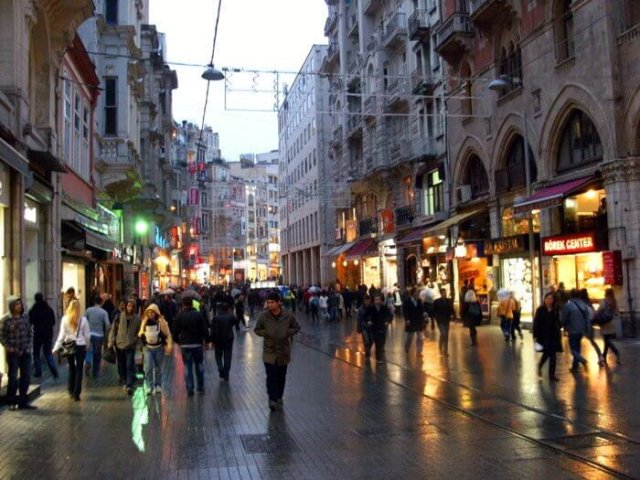 Shopping on Istiklal Avenue.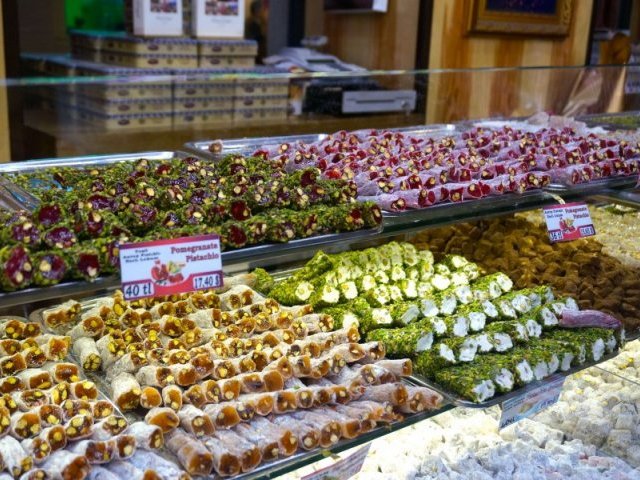 Turkish Delight & Baklava - buy fresh always. Never the pre-packaged variety.
GALA DINNER or AWARDS CEREMONY
We like to adopt the local traditions at award ceremonies. They give a local flavour to the event and help delegates experience something that they wouldn't normally have the opportunity to.

Also, we like to choose offbeat venues that align with the grandeur of the event. A few of our recommendations are listed below.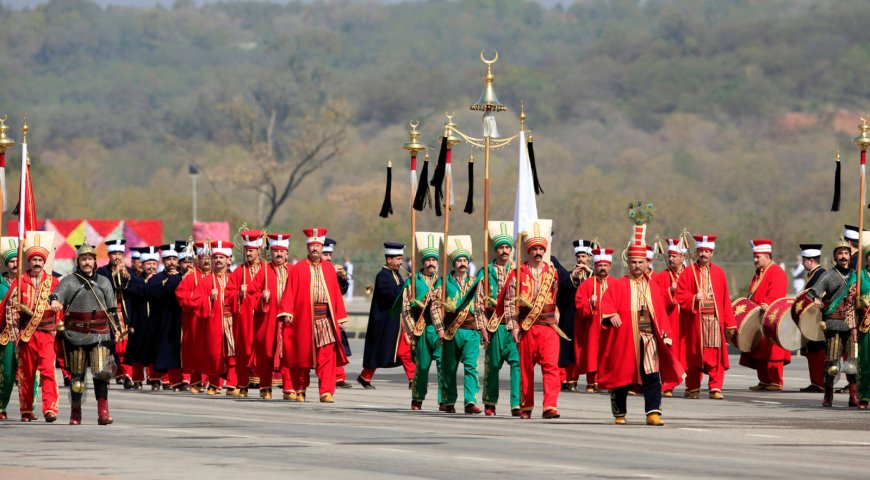 Consider hiring the Ottoman Mehter Military Band to lead in your guests military procession style to the sound of drums, cymbals & trumpets.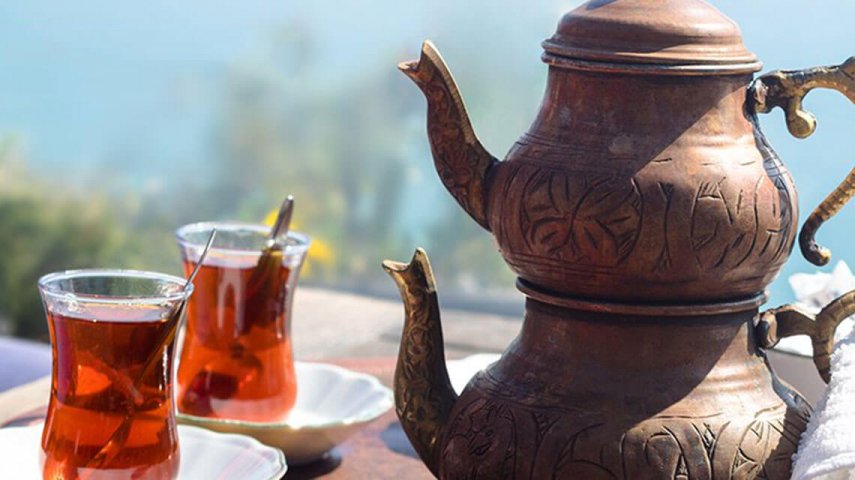 As guests enter the venue, welcome them in traditional Turkish style with some Turkish Delight and hot tea.
BEYLERBEYI PALACE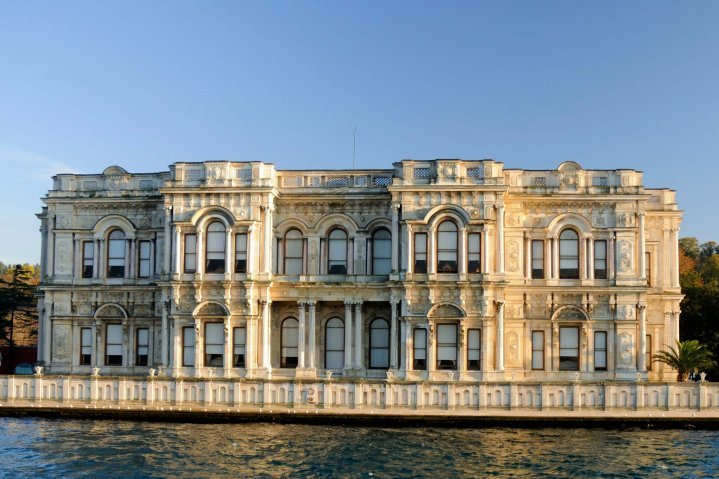 This palace dates back to the Byzantine era. There are several venues here - Upper Terrace Garden for up to 500-600 people, Mid Terrace Garden for 300-400, Upper and Mid Terrace Gardens together for 800-1000 and Stable Pavilion Garden for 400 people standing. The Tunnel is an indoor venue and can host 350-400 people.
1001 DIREK CISTERN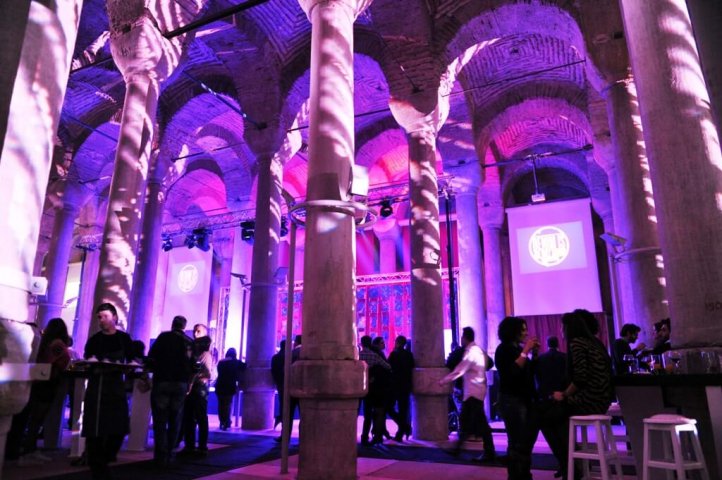 Constructed in the 4th century, is the second biggest water reservoir in Istanbul after Basilica Cistern. It has a capacity of 1.200 guests in sit-down dinner set up and 3.000 guests in standing cocktail style.
---
Get in touch with us, via the contact form at the bottom of the page, if you need help organising a group tour or a corporate travel incentive tour to Istanbul for your organisation's employees or channel partners.
annual convention in Istanbul, annual event in Istanbul, association conference in Istanbul, association meeting in Istanbul, Away Days in Istanbul, best event company in Istanbul, best event management companies in Istanbul, best event organizer in Istanbul, best event planner in Istanbul, big event planning companies in Istanbul, biomedical conference in Istanbul, biopharmaceutical conferences in Istanbul, business conference in Istanbul, business conventions in Istanbul, business events in Istanbul, business leadership conference in Istanbul, business seminars in Istanbul, car dealer conference in Istanbul, certified meeting planner in Istanbul, channel partner offsite events in Istanbul, channel partner travel incentive in Istanbul, cme conferences in Istanbul, conference and event planning in Istanbul, conference and meetings in Istanbul, conference management companies in Istanbul, conference meeting in Istanbul, conference meeting planner in Istanbul, conference planning companies in Istanbul, conference services in Istanbul, conferences in Istanbul, convention meeting and event planner in Istanbul, convention meeting planner in Istanbul, corporate convention in Istanbul, corporate event coordinator in Istanbul, corporate event in Istanbul, corporate event management companies in Istanbul, corporate event planning in Istanbul, corporate meeting in Istanbul, corporate meeting management in Istanbul, corporate meeting planning in Istanbul, Corporate MICE travel event in Istanbul, dealer conference in Istanbul, dealer convention in Istanbul, dealer meeting in Istanbul, dealer travel incentive in Istanbul, destination management company in Istanbul, distributor travel incentive in Istanbul, doctors conference in Istanbul, employee conference in Istanbul, Employee Off-sites in Istanbul, entrepreneur conference in Istanbul, event companies in Istanbul, event hosting company in Istanbul, event management agencies in Istanbul, event management companies in Istanbul, event management in Istanbul, event organisers in Istanbul, event organising companies in Istanbul, event organizers in Istanbul, event planner in Istanbul, event planner needed in Istanbul, event planners in Istanbul, event planning agencies in Istanbul, event planning and coordination in Istanbul, event planning vendors in Istanbul, events at Istanbul, events in Istanbul, famous event planners in Istanbul, famous event planning companies in Istanbul, find event planner in Istanbul, global business conference in Istanbul, health conference in Istanbul, i need an event planner in Istanbul, incentive travel event in Istanbul, incentives in Istanbul, international conference in Istanbul, large event planning companies in Istanbul, list of event companies in Istanbul, list of event management companies in Istanbul, local event planners in Istanbul, local event planning companies in Istanbul, Media FAM Trips in Istanbul, meeting and convention planner in Istanbul, meeting and event planning companies in Istanbul, meeting and event planning in Istanbul, meeting convention and event planners in Istanbul, meeting event planning companies in Istanbul, meeting planner in Istanbul, meeting planner organizations in Istanbul, meetings and incentives in Istanbul, meetings in Istanbul, mice companies in Istanbul, mice events in Istanbul, need an event planner in Istanbul, offsite event in Istanbul, offsite retreat in Istanbul, organising a dealer offsite event in Istanbul, organising a distributor offsite event in Istanbul, organising a doctors conference event in Istanbul, organising an awards ceremony in Istanbul, organising an employee offsite event in Istanbul, organising an event in Istanbul, pharmaceutical event in Istanbul, pharmaceutical event planning in Istanbul, planning a dealer offsite event in Istanbul, planning a distributor offsite event in Istanbul, planning a doctors conference event in Istanbul, planning an awards ceremony in Istanbul, planning an employee offsite event in Istanbul, planning an event in Istanbul, sales incentive in Istanbul, sightseeing in Istanbul, special event planning companies in Istanbul, strategic planning offsite in Istanbul, Team Building Events in Istanbul, team building retreats in Istanbul, team offsite in Istanbul, team outing ideas in Istanbul, Team Retreats in Istanbul, the best event planners in Istanbul, the best event planning companies in Istanbul, top 10 event management companies in Istanbul, top corporate travel incentive destinations, Istanbul, top event management companies in Istanbul, tour itinerary for Istanbul, travel guide for Istanbul, what to do in Istanbul,