Planning a Corporate Event in Srinagar?
Heart-warming sunsets, mystifying shades of white, colourful boats floating around the lakes creating gentle ripples in the water, flowers of all kinds blossoming in the valleys, the humility of the people and beauty of the weather makes Srinagar truly heaven on earth!

No poetry, no photograph or film can do justice to the splendour of this city in India. Only the eye can see what the heart captures when you visit Srinagar!

A few good accommodation options to consider would be The Lalit Grand Palace, The Grand Plaza, Fortune Resort Heaven, Vivanta by Taj or the Mandalay Houseboats - huge wooden house boats floating in the marvellous Dal Lake – an experience of Venice in Srinagar.

If you're looking to challenge your squad with some good old team building activities then Srinagar has a whole lot of options for you. Trek up to the many tourist points, go white water rafting or indulge in some adrenaline rush with a quick bike trip.

Weave in a deep sense of team bonding as you participate in sessions by day and walk down the shopping alleys by evening. Buy the famous pashmina shawls, kesar, cashmere sweaters, silk scarves and take home something that money can never buy – memories for a lifetime!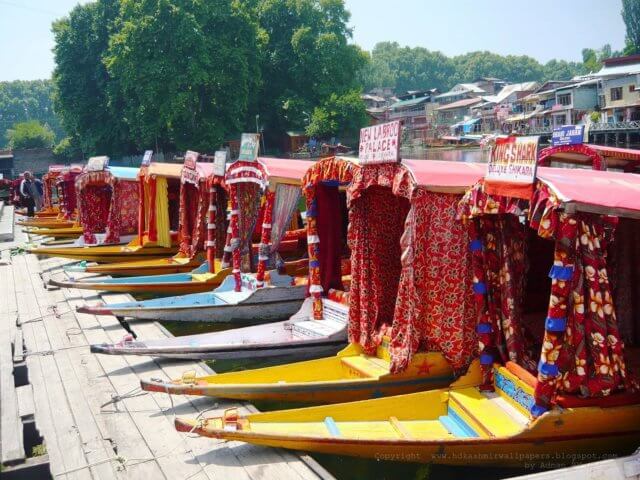 Srinagar can be reached via air, road or train from any part of the country. Indian Airlines and Jet Airways operate out of Srinagar Airport, connecting it to cities like Mumbai, Kolkata and Delhi. Jammu Tawi railway station is well connected by the Indian railways network.
Srinagar is mesmerising any time of the year with every season holding its own colors. April to September are popular months to visit Srinagar when temperatures range from 10° C to 30° C. However if your dream is to experience snow then a visit between October to March will make sure it comes true!