The eye of the tiger & the power of Corporate Events at Jim Corbett
Corbett National Park, situated in the Uttarakhand State in India, has come to be known as one of the most thrilling and abundant national parks all across the world. It enjoys lovely weather all around the year and the wildlife sprawled across 1318 sq km of wild forests deserves due attention.

Corbett sees a lot of team outings and corporate groups. Hanging out with office buddies in a thrilling environment can absolutely rejuvenate anyone! And what better location than India's best wildlife reserve, known for offering some excellent jeep safari experiences, adventure activities and some quality time rejuvenating amidst nature.

The splendour and charm of this hotspot beckons people from far and wide.

A team can expect to have a wholesome experience right from a great hotel stay, entertainment nights with DJ, cocktails and bonfires, excellent transport facility and prompt services whenever and wherever required.

A few recommended stay options that are near the National Park are Le Roi Resort, Namah Corbett, Salvaan Resort and Solluna Resort to name a few.

Jim Corbett in an unforgettable MICE destination. Besides invigorating sessions, you can indulge in bird watching and fishing at the Kosi River or even do a short hike to the sparkling waterfalls through the forest road.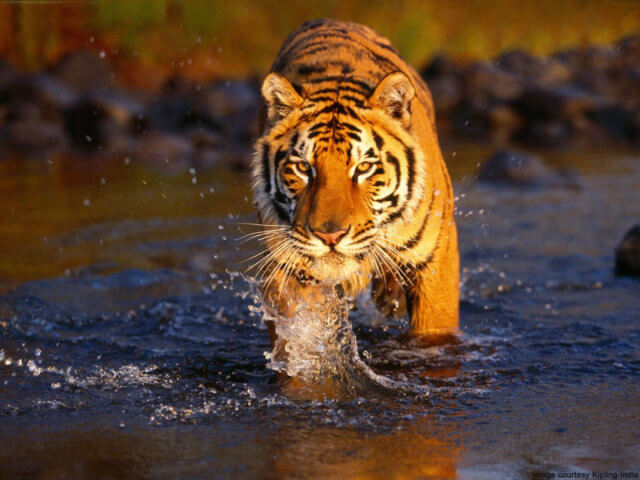 Getting to Jim Corbett involves travel by many modes of transport. The nearest airport is Dehradun which is well connected to many major cities in India. The nearest railway station is Ramnagar which has regular trains from Delhi. The last leg of your travel whether from Dehradun or Ramnagar would involve a bus or car journey right to the heart of Jim Corbett.
Being a tiger reserve, Jim Corbett has nature in abundance and with each changing season comes something absolutely amazing to see. In the winter season from October to February, the park becomes an abode of beautiful and unseen birds. This is also the best time to spot the Bengal Tiger in all its wild glory.

Monsoon is also a good time to be here and witness the green blanket take over the scenery and of course a time free from the large tourists who mostly visit in the winter.