Are Travel Incentives an Appreciated Reward?
October 17, 2017

Which Licenses are Required for an Event in Mumbai?
November 24, 2017
You don't build a business. You build people. And then, people build the business.
A wards ceremonies (also referred to as rewards & recognition events) are an awesome way to celebrate talent and achievement. They're a way to celebrate an individual's or a team's success. Rewarding employees or business partners such as dealers or distributors shouldn't be shoved to the back burner in trying times. In fact, consider making an even bigger show of it bearing in mind that they kept the business afloat in spite of tough market conditions.
Let's plan a night to remember!
Well, if you're reading this blog, it's quite probable that you're planning a rewards & recognition event. Let's get you started with a quick sequence of activities to help you plan an awesome and memorable awards ceremony.
Organising an awesome awards ceremony. planning a rewards & recognition event. Organising a rewards and recognition event for employees or channel. corporate event management company. Ice india. event management company in Mumbai india. corporate event management companies in Mumbai india. corporate event organisers in Mumbai india. corporate event planning companies in Mumbai india. Event Management Company Mumbai. list of event management companies in Mumbai india. Mumbai Conference Organizers. Mumbai Event Company. event management firms in mumbai india. Event Organisers Mumbai India. event planning company in mumbai india. Annual Day Celebrations. conference event management. Employee channel partner dealer awards ceremony event.
1
PLANNING COMMITTEE
First off, don't go at it alone. Form a small but efficient advisory and/or planning committee from within the organization. Try and put together a mix of people from various departments. This would help bring different perspectives and ideas to the table.
2
BOOK MANAGEMENT TIME
I can't stress enough on the importance of having senior management and department heads present at the event. Receiving an award from the top brass boosts morale and evokes an emotional response tantamount to a sense of pride and gratitude for being recognized as a key contributor to the organization's success. Those who feel appreciated for the work they do are likely to continue working with enthusiasm.
PRO TIP
Keep your event dates flexible and, preferably, consider hosting your event on a Friday evening. This ensures that it doesn't intrude on personal family time over the weekend.
3
SELECTING THE VENUE
Next, identify the right venue to host the event. While shortlisting venue options, bear in mind that this evening is intended to be lavish and celebratory. Your venue should reflect this. Don't compromise on the quality of food & beverage and service. Also, ensure that the venue is easily accessible for all attendees, i.e., excellent connectivity by public transport and adequate parking space.
4
KEY MESSAGING OBJECTIVES
This next activity is very critical – defining the key messaging objectives. An event such as this, where your best performers and most of the senior brass is present, offers an unparalleled opportunity to tie achievements to corporate values and goals. Connecting individual performance to a company's success helps people see the big picture.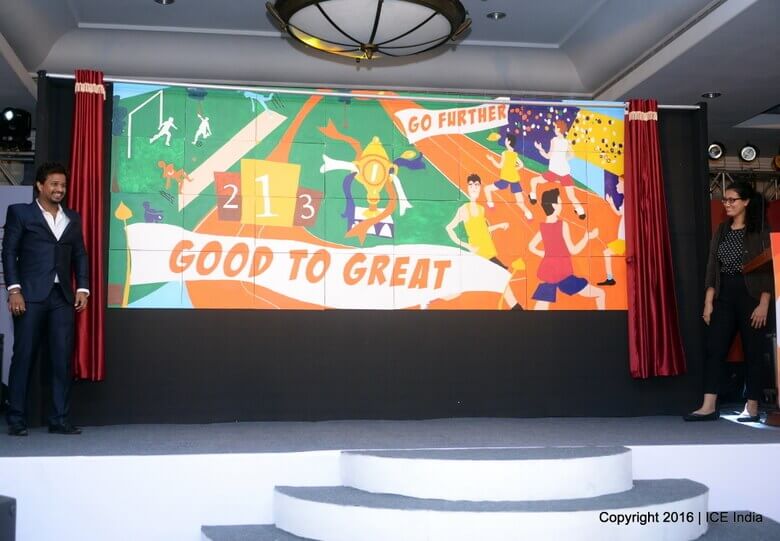 6
PRE-EVENT COMMUNICATION
Part of the excitement about a big awards night should be the anticipation. Your event planner can recommend many ideas on designing a teaser campaign and an invitation around your theme and messaging objectives. Remember, everyone wants to feel special and a bit like a V.I.P about to attend an amazing night, whether they're nominated for an award or not.
7
VENUE SETUP AND DÉCOR
Remember, the first impression is the last impression. You want to achieve a sense of awe as your guests arrive. The décor, the theme and the messaging needs to work in unison to achieve this. Consider an Oscar styled red carpet paparazzi welcome with an event host capturing reactions of the guests as they enter and perhaps even engaging them in some light hearted conversation, all to be used later in a promotional video.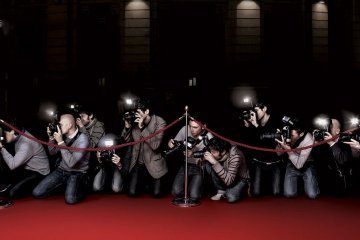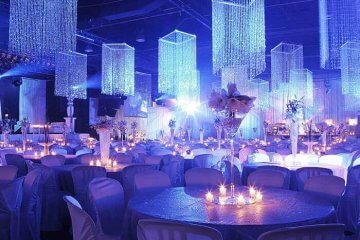 8
STAGING & TECHNICAL EQUIPMENT
Discuss the stage setup with the event company. The flow of the event and the layout of the venue will dictate the style, shape & size. We, almost always, prefer to install a wide LED screen. We believe that this is the very 'visual' side of the event that guests tend to remember for a long time. The correct lighting can transform the venue completely and can produce a sensational impact. Music is used throughout the event to accompany all stage walk-ons and encourages the audience to applaud and keep the mood upbeat.
9
THE AWARDS PRESENTATION
Visibly showing people that you value their work and effort, and doing so in front of peers, is key in retaining top people. Even if it's for one night only they should feel like celebrities. Hence, the main part of your evening is to showcase the finalists and winners. Consider creating a nice powerpoint / keynote presentation or audio visual film with pre-filmed snippets or pictures of the winners with, perhaps, words of encouragement from the management.
11
THE 'NON-WINNERS' ARE SPECIAL TOO
Unfortunately, most awards ceremonies tend to focus on the winners and those who aren't nominated for an award or didn't win are left bored and wishing for the event to be over and done with. It is important that you ensure that the 'non-winners' enjoy the evening too. Make their evening one to remember from the get-go by creating an exciting atmosphere and making it clear that they are included in the evening and that their attendance is well appreciated.
12
ENGAGE AN EXPERIENCED MASTER OF CEREMONIES
More often than not, a rewards and recognition event tends to drag on and on with one award being presented after another. An experienced MC (or emcee) can engage the audience with short and fun activities or games to help break up the monotony. They also help to stitch the whole event together with their narrative styles making the whole event seem seamless.
13
ENTERTAINERS & PERFORMERS
This event is a celebration. So, ensure there is entertainment included. Consider hiring local bands, celebrities, dance groups, musicians, magicians; anything that will entertain your guests. Professional entertainers help create a buzz at your event and also facilitate networking by creating a relaxed atmosphere.
14
NAME LANYARDS & NETWORKING
Everyone needs to know who everyone else is — it makes networking easier. Prepare brief notes, for members of management, about the winners, so that they can offer words of inspiration / motivation / encouragement when pumping hands with the winners.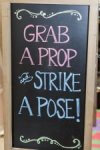 PRO TIP
Have a photo booth at the event where groups of people can get fun pictures clicked with their peers. Have them stand in front of a wall branded with the theme message. This will serve as a constant reminder and will reinforce the messaging. Setup a hashtag and encourage sharing. You may even consider installing a social wall.
16
RECORDING THE EVENT
Start with the end in mind. Hire a professional video and photo team to capture the event from multiple angles. Brief them in advance of how you visualise your event highlights video to be. Remember to get great shots of the winners and the audience. Write a story about each winner and what he or she did to win the award for the employee newsletter or a companywide email. 
Organising a rewards and recognition event for employees or channel partners is a time consuming business.  The earlier you start to prepare the better.  At times, it may feel like it's taking over your life but a great night with a great atmosphere at a successful awards show is incredibly rewarding and makes it worth all the hard work!


You do know we're here for you right? Get in touch with us, via the contact form at the bottom of the page, to help plan your next awards ceremony.