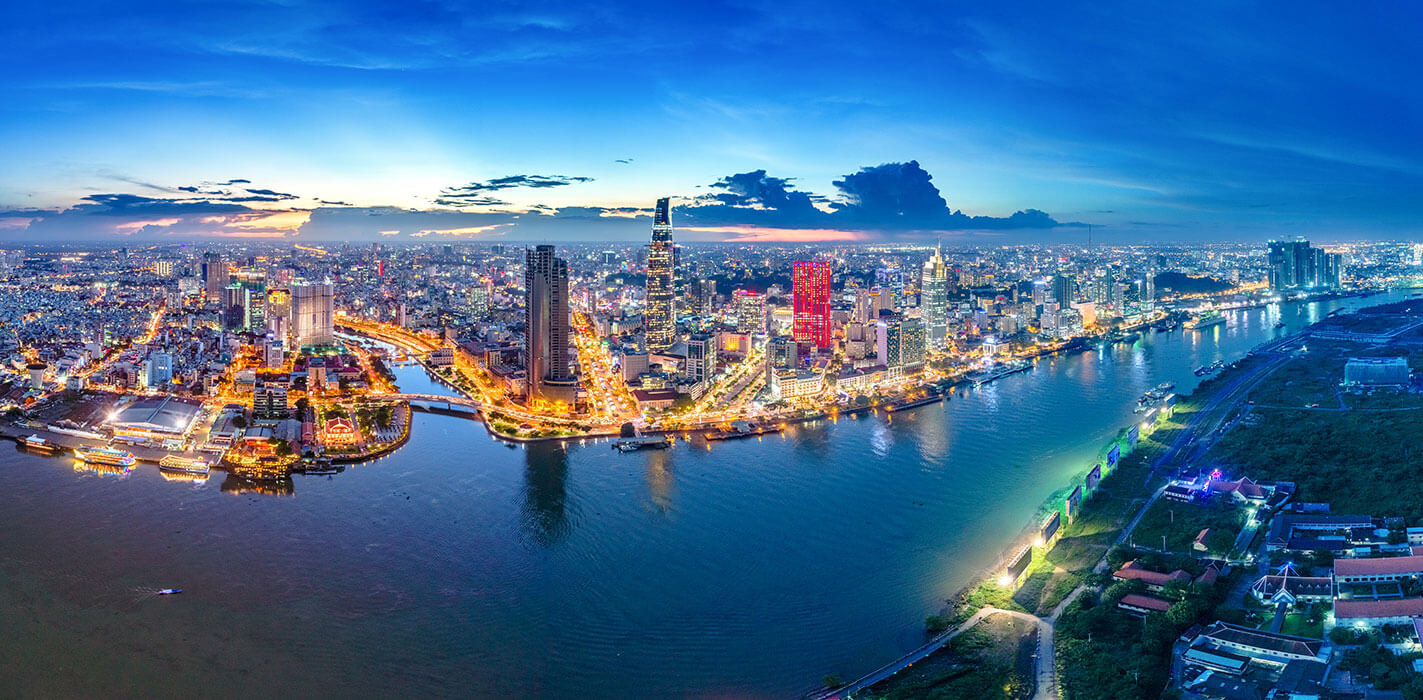 CORPORATE TRAVEL INCENTIVE IN VIETNAM
Vibrant and varied, Vietnam is a stellar choice for a "Five Sense" corporate incentive. Insanely beautiful beaches, bustling cities, expansive rice fields, magnificent limestone islands, cute fishing villages and picturesque Buddhist pagodas are just some of the attractions of this beautiful country.

Excellent infrastructure, ace cuisine, modernized architecture and time-honored traditions make it an inviting choice for a corporate incentive. Groups love it here... there is much to do and even more to see.

Immerse all your senses as you witness breathtaking beauty, smell the incense from the Buddhist pagodas, hear the cities speak, touch the beautiful flowers and taste the lip-smacking cuisine.
GETTING THERE
Travelling from India to Vietnam is easy and hassle free. One can take flights from most metro cities in India to Vietnam, with one layover in between. The time taken is around 9 hours and the connectivity is excellent, with more than 10 airlines providing flights to Vietnam.
WEATHER-WISE
The best time to visit Vietnam is spring (February to April) and autumn (August to October). The temperatures are moderate and rainfall is lighter. In spring, March and April have the lowest rainfall across all destinations and temperatures are pleasant, though still cool in the far north.
VISAS FOR INDIANS
Citizens of India need to have a valid visa to visit Vietnam.

Indian citizens can apply for an e-visa through the official Vietnam Immigration Department website.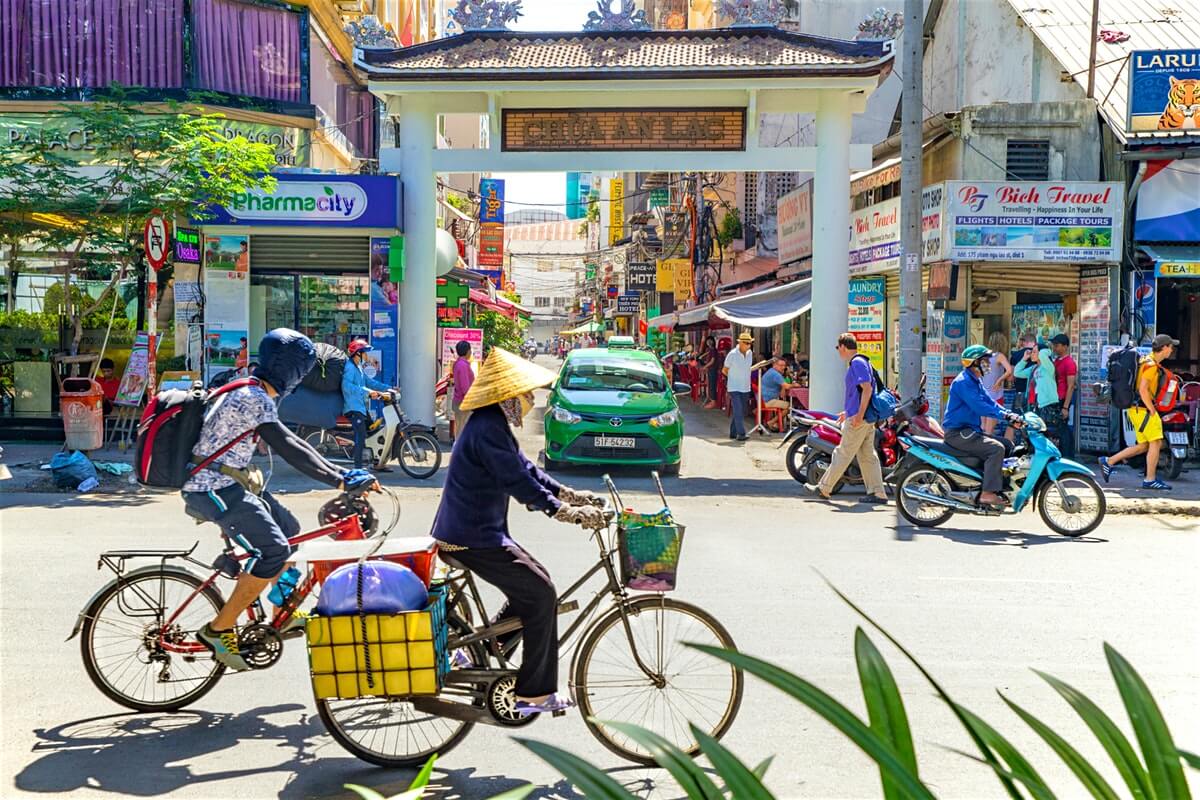 HO CHI MINH
Vietnam's pulse, Ho Chi Minh, is a bustling city best known for its war remnants and high energy. You'll detect a vibrant buzz in the air as you explore the historic and cultural sites. The notorious traffic is a site to reckon with and so is to see the hyperactive crowd, always rushing to get somewhere.

Must visit is the War Remnants Museum that makes one aware of the atrocities that the people have braved in Vietnam. The magnificent Notre Dame Cathedral and the striking Post Office building carry a French colonial feel and are impressive sites to visit in the city.

Enjoy a spicy bowl of pho with your teammates in this sizzling city which has amazing restaurants serving the tastiest food.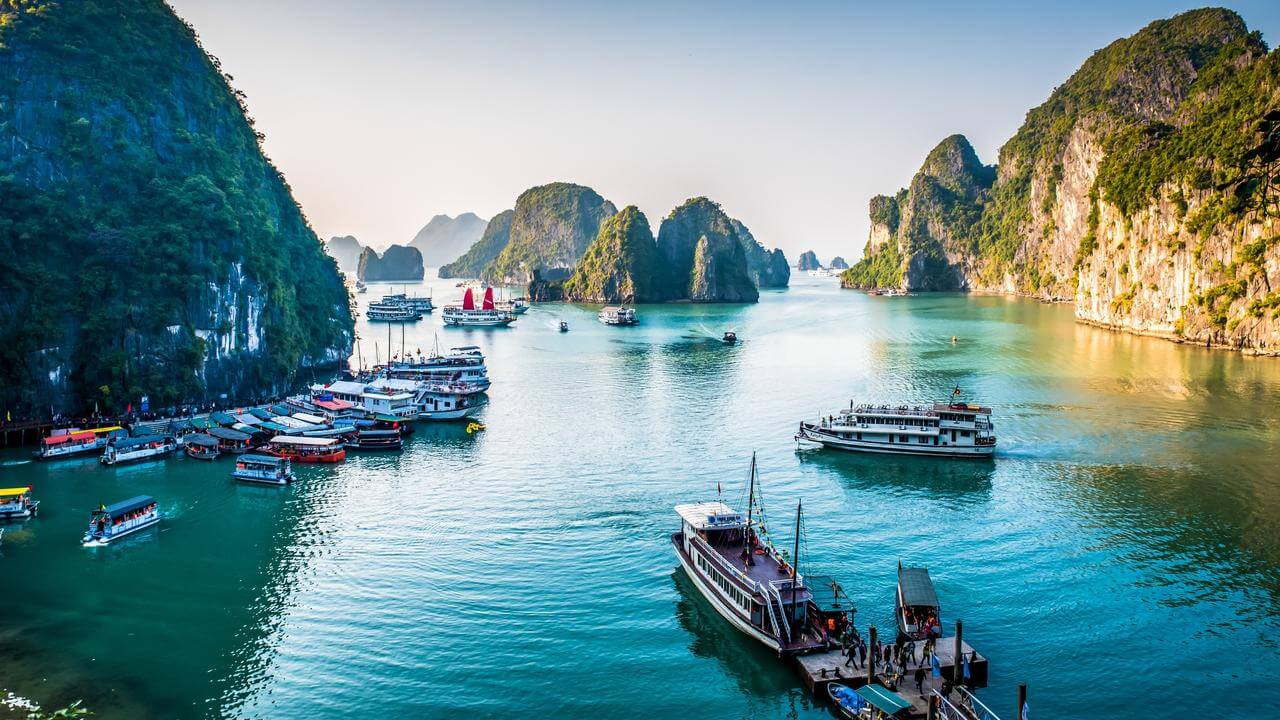 HANOI & HA LONG BAY
Regular feature in world cinema, Ha Long Bay is a visitor's delight. Spectacular scenery, limestone islets, floating villages and emerald waters add a certain magnetism to the whole place. One can shop at the night market that has many open-air stalls with a good collection of Vietnamese products.

Enjoy a gala evening dinner with your team mates aboard a luxurious cruise in the bay as you witness some spectacular sites set against a backdrop of lush mountains.

Proceed to Hanoi, the capital and a French colonial city which is located on the banks of Red river and is a great place to visit with team mates, that too, on foot. The city has French, Russian and Chinese influences and boasts of a superb nightlife, delectable cuisine and beautiful handicrafts.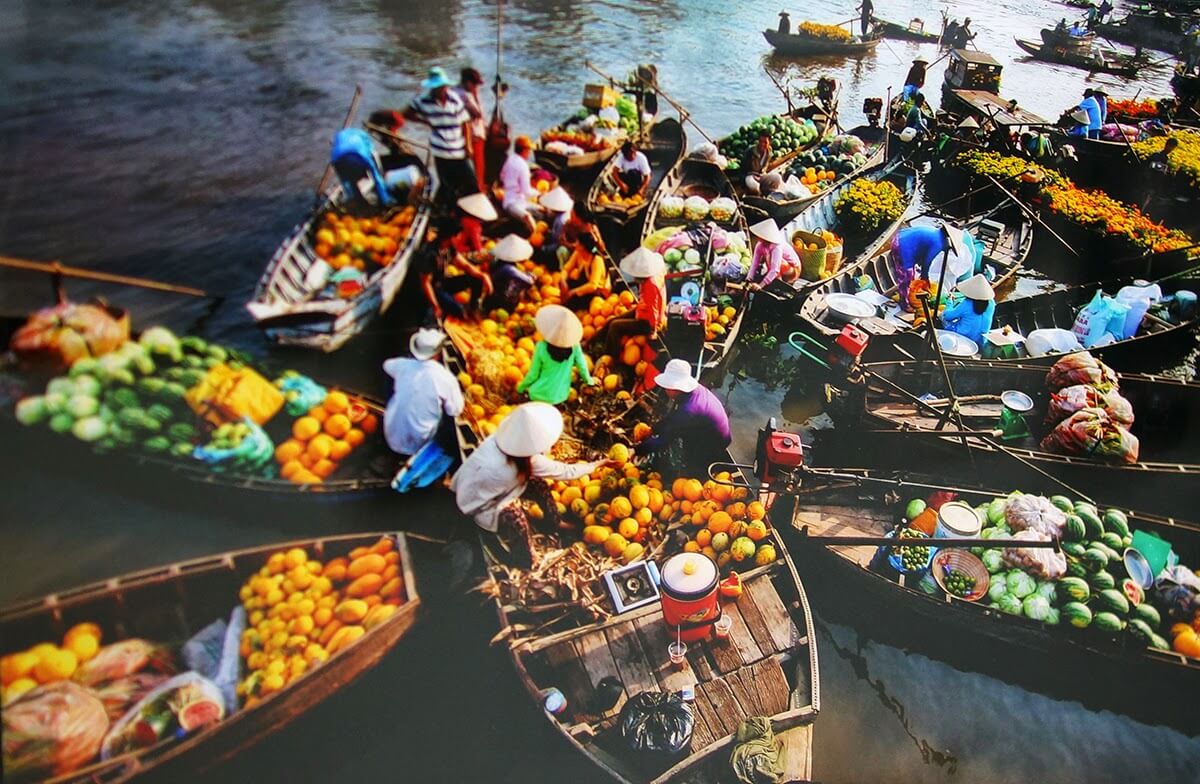 MEKONG DELTA CRUISE
Mekong Delta is a beautiful amalgamation of rivers and jungles and cannot be missed while in Vietnam. Hop on to a wooden cruise vessel with your teammates as you sail through drop dead gorgeous sites and witness the daily lives of the people.

A guided group tour through the local village will have you visiting some beautiful fruit orchards and rice fields. Drown in the mesmerizing beauty of the sunset as you stand on the deck with your teammates and see the sun disappear in its full glory.

One can also take a sampan boat to see the floating market which makes for an incredible sight. Candy making workshops, cake making factories, local houses and ship building yards, Mekong has so much to see, do and learn!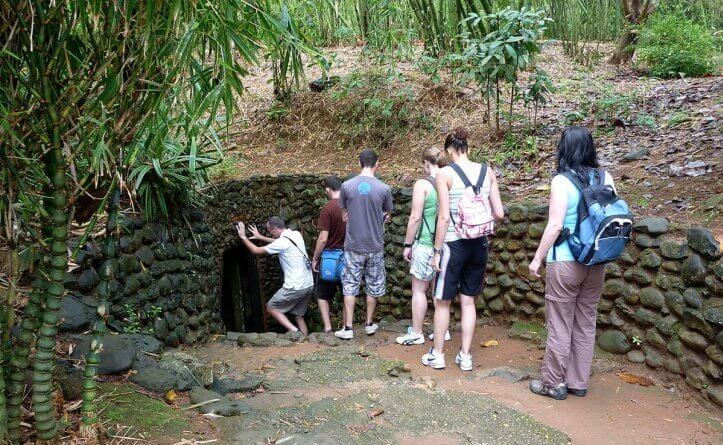 CU CHI TUNNELS
Part of a massive war museum since 1948, Cu Chi tunnels offer a sneak peek into the underground life of Vietnamese soldiers. A tour down these tunnels is a thrilling experience.

Have fun with your team mates exploring these tunnels that have trapdoors, living areas, kitchens, storage facilities, armory, hospitals and even command centers. Understanding the working of these tunnels is a case study in itself and will make for a substantial discussion with your team mates.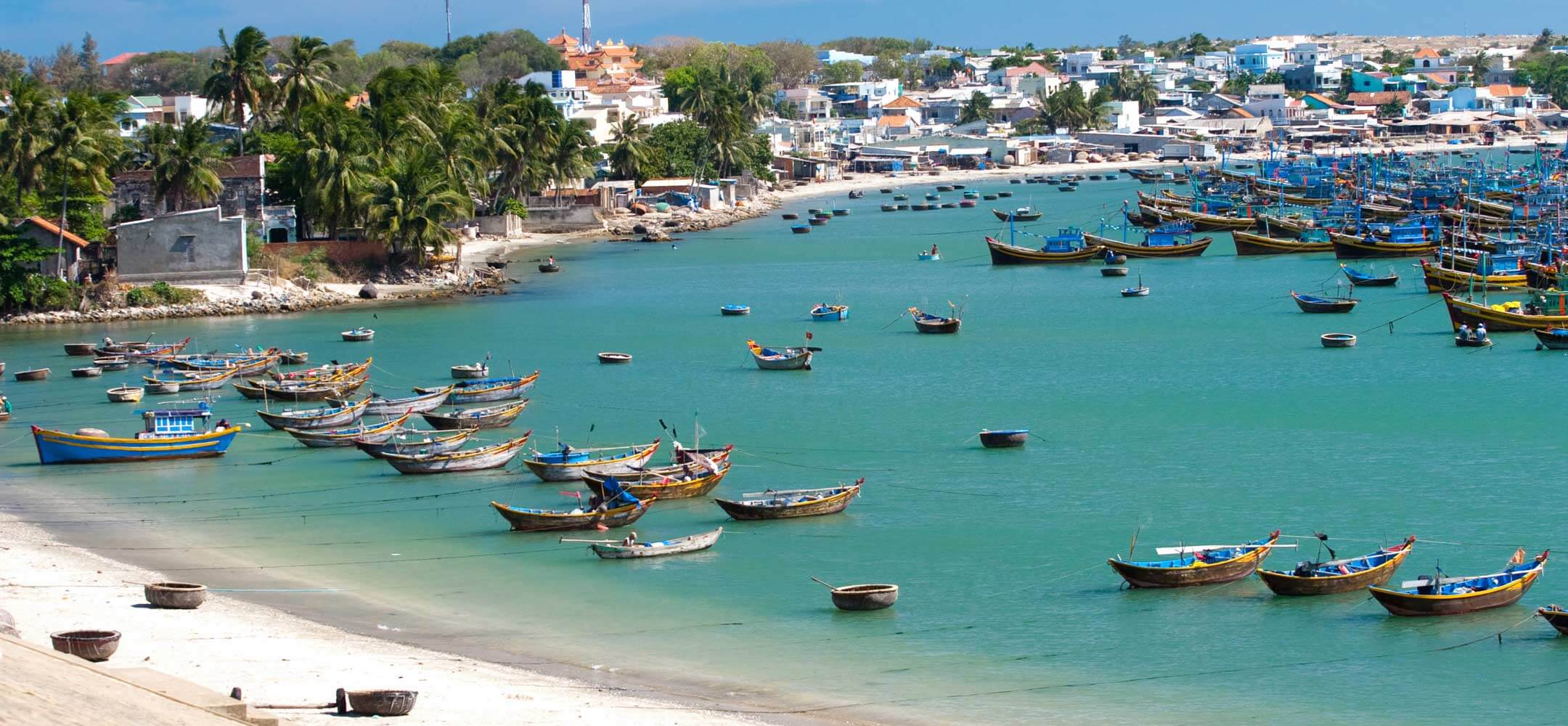 Mũi Né
For a very special experience in Vietnam head to Mũi Né with your colleagues, a site that is soon becoming popular with tourists from all over the world. Test your kite-surfing abilities here and also take a lesson or two as the place has a training ground and relevant equipment.

Explore the red and white sand dunes with your work friends or go swimming, kayaking and even quad-biking. A superb place for adventure with your colleagues and a perfect cherry on top of your reward trip at Vietnam.
Get in touch with us, via the contact form at the bottom of the page, if you need help organising a group tour or a corporate travel incentive tour to Ho Chi Minh city or Hanoi in Vietnam for your organisation's employees or channel partners.
Vietnam travel guide, Hanoi travel guide, Ho Chi Minh travel guide, Vietnam tour itinerary, Hanoi tour itinerary, Ho Chi Minh tour itinerary, Vietnam tourism, Hanoi tourism, Ho Chi Minh tourism, what to do in Vietnam, what to do in Hanoi, what to do in Ho Chi Minh, Vietnam attractions, Hanoi attractions, Ho Chi Minh attractions, Vietnam sightseeing, Hanoi sightseeing, Ho Chi Minh sightseeing, Vietnam travel itinerary, Hanoi travel itinerary, Ho Chi Minh travel itinerary, Vietnam tour guide, Hanoi tour guide, Ho Chi Minh tour guide, things to do in Vietnam, things to do in Hanoi, things to do in Ho Chi Minh, places to visit in Vietnam, places to visit in Hanoi, places to visit in Ho Chi Minh, Vietnam city guide, Hanoi city guide, Ho Chi Minh city guide, visit Vietnam, visit Hanoi, visit Ho Chi Minh, Vietnam tourist attractions, Hanoi tourist attractions, Ho Chi Minh tourist attractions, corporate travel incentive to Vietnam, corporate travel incentive to Hanoi, corporate travel incentive to Ho Chi Minh, organising an event in Vietnam, organising an event in Hanoi, organising an event in Ho Chi Minh, organising an employee offsite in Vietnam, organising an employee offsite in Hanoi, organising an employee offsite in Ho Chi Minh, organising a dealer offsite in Vietnam, organising a dealer offsite in Hanoi, organising a dealer offsite in Ho Chi Minh, organising a doctors conference in Vietnam, organising a doctors conference in Hanoi, organising a doctors conference in Ho Chi Minh, organising an awards ceremony in Vietnam, organising an awards ceremony in Hanoi, organising an awards ceremony in Ho Chi Minh, Vietnam channel partner offsites, Hanoi channel partner offsites, Ho Chi Minh channel partner offsites, Vietnam Corporate MICE travel, Hanoi Corporate MICE travel, Ho Chi Minh Corporate MICE travel, Vietnam incentive travel, Hanoi incentive travel, Ho Chi Minh incentive travel, top mice destinations 2019, top corporate travel incentive destinations of 2019, most affordable destinations to host a corporate travel incentive,