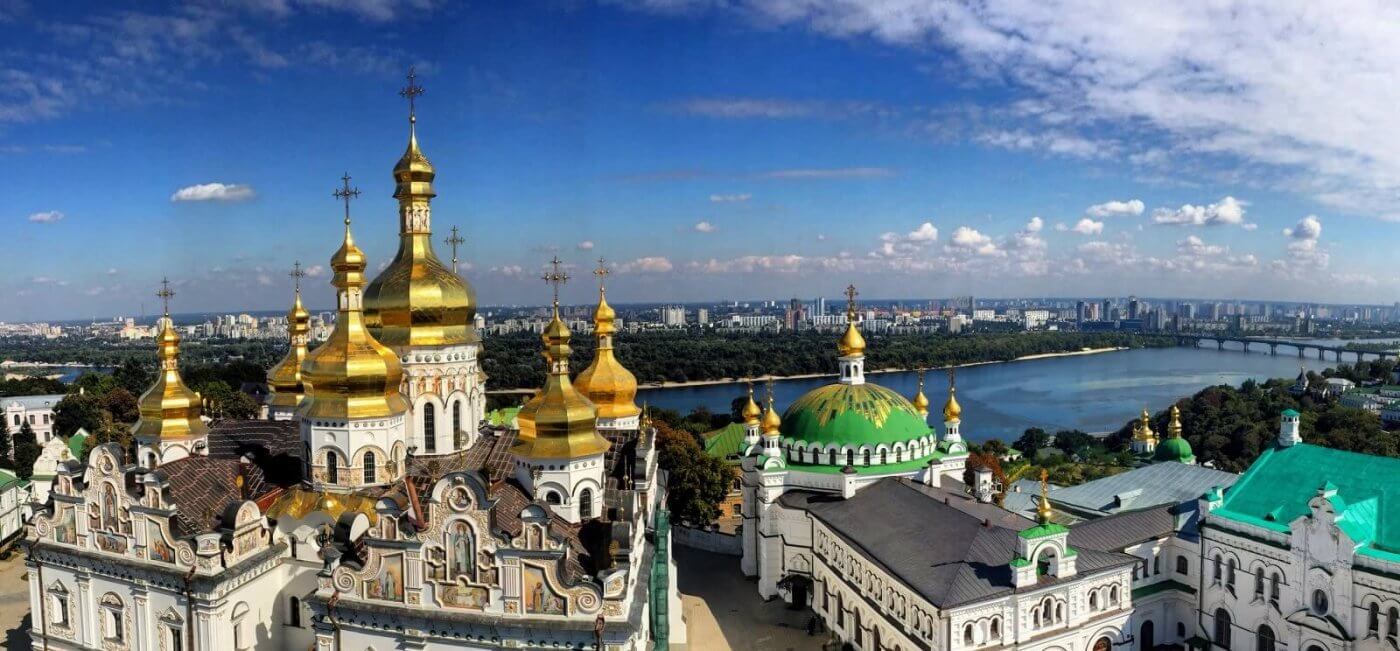 CORPORATE TRAVEL INCENTIVE IN UKRAINE
Full of Life, Ukraine promises just that – a trip full of life!

Steady impressions, cultural immersions and amazing excursions, Ukraine has experiences galore. A country with 7 UNESCO world heritage sites, outstanding natural beauty and rich traditions, Ukraine is a great choice for a corporate incentive.

With a splendid Black Sea coastline, extensive fertile farmlands, orthodox churches, rich culture of cinema and music, the country known as the world's homeland, serves as a perfect setting for a break that involves networking and events.
GETTING THERE
Travelling from India to Ukraine is easy and hassle free. One can take a direct flight from Delhi (8 hours) and flights with one stop over from other metro cities in India to Ukraine. The time taken is around 12 hours and the connectivity is excellent with more than 10 airlines providing flights to Ukraine.
WEATHER-WISE
Ukraine has snowy winters and warm summers. June to September is the summer season and is the best time to visit this beautiful country. Jan is the coldest month with temp falling below 0° C.
VISAS FOR INDIANS
Citizens of India need to have a valid visa to Ukraine. One can obtain a visa for a maximum period of 30 days. For more information on application procedure, fees etc., please visit the VFS Global website.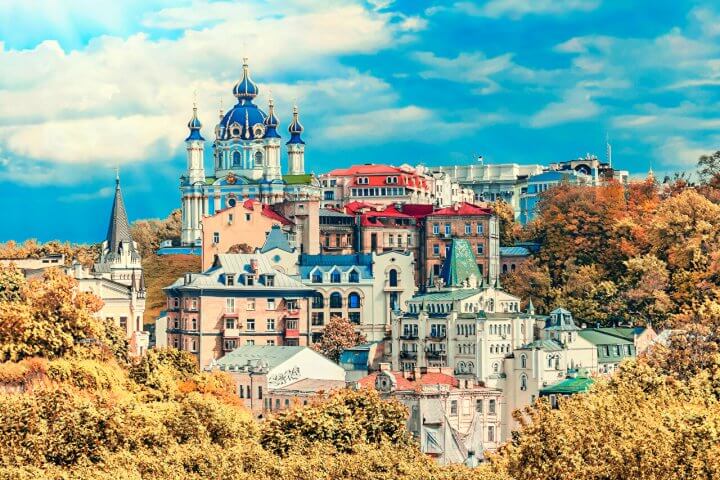 KIEV (KYIV)
Capital of Ukraine, Kyiv is a well-known industrial, scientific, educational and cultural center of Eastern Europe. Home to many high-tech industries, higher education institutions, and historical landmarks Kyiv has an inspiring aura.

A place of significant religious importance, the country hosts a number of tourists every year. Enjoy the Ukrainian hospitality and explore the beautiful Dnipro River with your team mates. Visit the Percharsk Lavra, a historic Christian monastery and promenade along the Khreshchatyk with your colleagues.

The inexpensive vintage cafes serve scrumptious food and have good entertainment options. Kyiv is a good place to unwind and explore new ideas with your colleagues.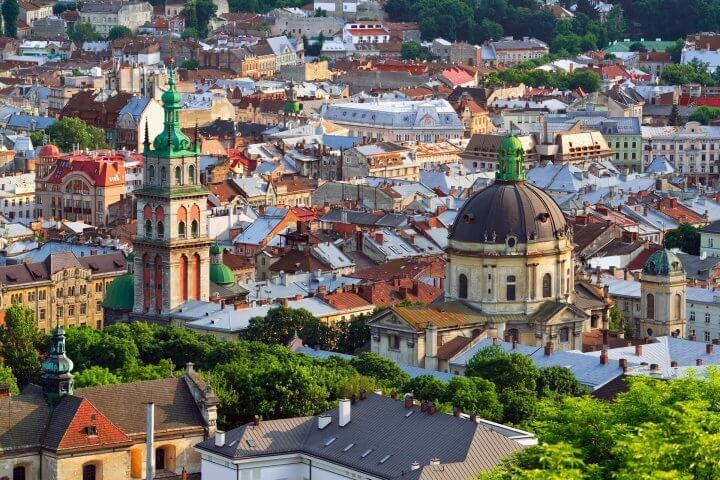 LVIV
Lviv is beauty personified. The spectacular views of green domed churches, surrounding hills makes one believe in nature. The amazing cafes, inexpensive restaurants are a treat to the stomach and to the pocket. The Art Noveau buildings inspire creativity and invoke awe.

Do visit the Lychakiv Cemetery, House of Scientists, Museum of Ethnography and The Opera with your colleagues. The amazing architecture and the interiors will fuel very different conversations; probably the best one can have with teammates.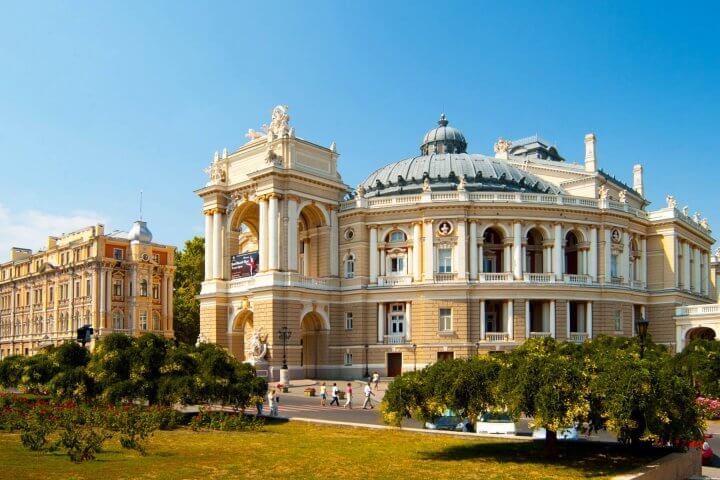 ODESA
Odesa has a very energetic beat to it. It proudly displays the vibrancy that Ukraine is known for. The swim-able beaches are a refreshing break. Take a dip with your teammates and soak in the breeze as you relax on one of the most famous coastlines.

The 10th century architecture is awe inspiring and makes the city of Odesa look very vintage like. Must visit is the Primorsky Boulevard, a popular promenade lined with mansions and monuments. The Potemkin steps are another attraction, they just melt in to the Black sea.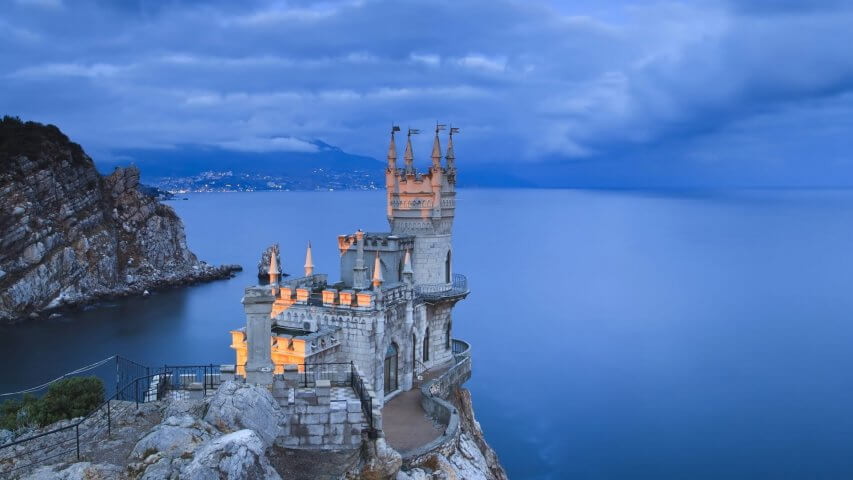 YALTA
Yalta is a resort city and hence a good place to hold team building activities, conferences and meetings. It helps combine business with fun. Training activities can be organized in different settings and Yalta has options galore.

Must visit places are the beautifully decorated castle called Swallows Nest, the magnificient Livadia Palace and the pretty Nikitsky Botanic Gardens. Do take the Ay-Petri Cable Car with your colleagues for some spectacular views of Yalta.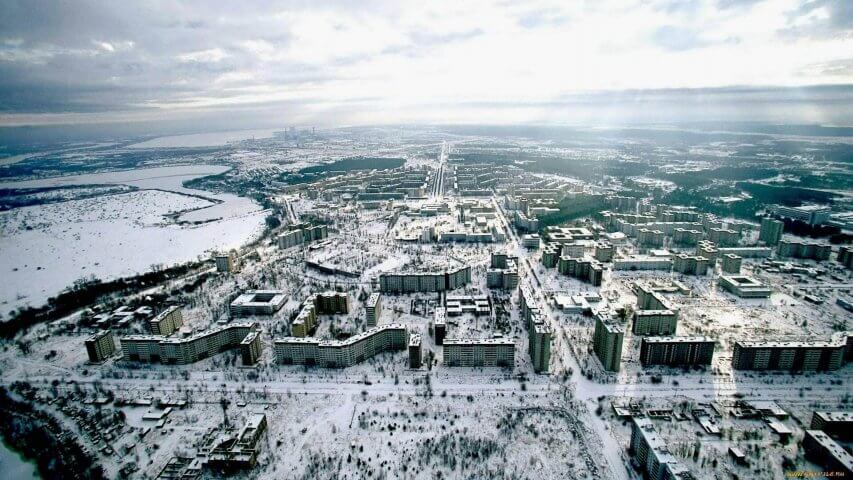 CHERNOBYL TOUR
Take a trip of your lifetime as you visit Chernobyl and Pripyat, the two places that drew world attention several years ago. Explore the ghostly towns, buried villages, nuclear plant and the cooling tower. A guided tour here will help you know more about the disaster, the after affects and the stories of survival.
Get in touch with us, via the contact form at the bottom of the page, if you need help organising a group tour or a corporate travel incentive tour to Ukraine for your organisation's employees or channel partners.
ukraine travel guide, kiev travel guide, ukraine tour itinerary, kiev tour itinerary, ukraine tourism, kiev tourism, what to do in ukraine, what to do in kiev, ukraine attractions, kiev attractions, ukraine sightseeing, kiev sightseeing, ukraine travel itinerary, kiev travel itinerary, ukraine tour guide, kiev tour guide, things to do in ukraine, things to do in kiev, places to visit in ukraine, places to visit in kiev, ukraine city guide, kiev city guide, visit ukraine, visit kiev, ukraine tourist attractions, kiev tourist attractions, corporate travel incentive to ukraine, corporate travel incentive to kiev, organising an event in ukraine, organising an event in kiev, organising an employee offsite in ukraine, organising an employee offsite in kiev, organising a dealer offsite in ukraine, organising a dealer offsite in kiev, organising a doctors conference in ukraine, organising a doctors conference in kiev, organising an awards ceremony in ukraine, organising an awards ceremony in kiev, ukraine channel partner offsites, kiev channel partner offsites, ukraine Corporate MICE travel, kiev Corporate MICE travel, ukraine incentive travel, kiev incentive travel, top mice destinations 2019, top mice destinations 2019, top corporate travel incentive destinations of 2019, top corporate travel incentive destinations of 2019, most affordable destinations to host a corporate travel incentive, most affordable destinations to host a corporate travel incentive,