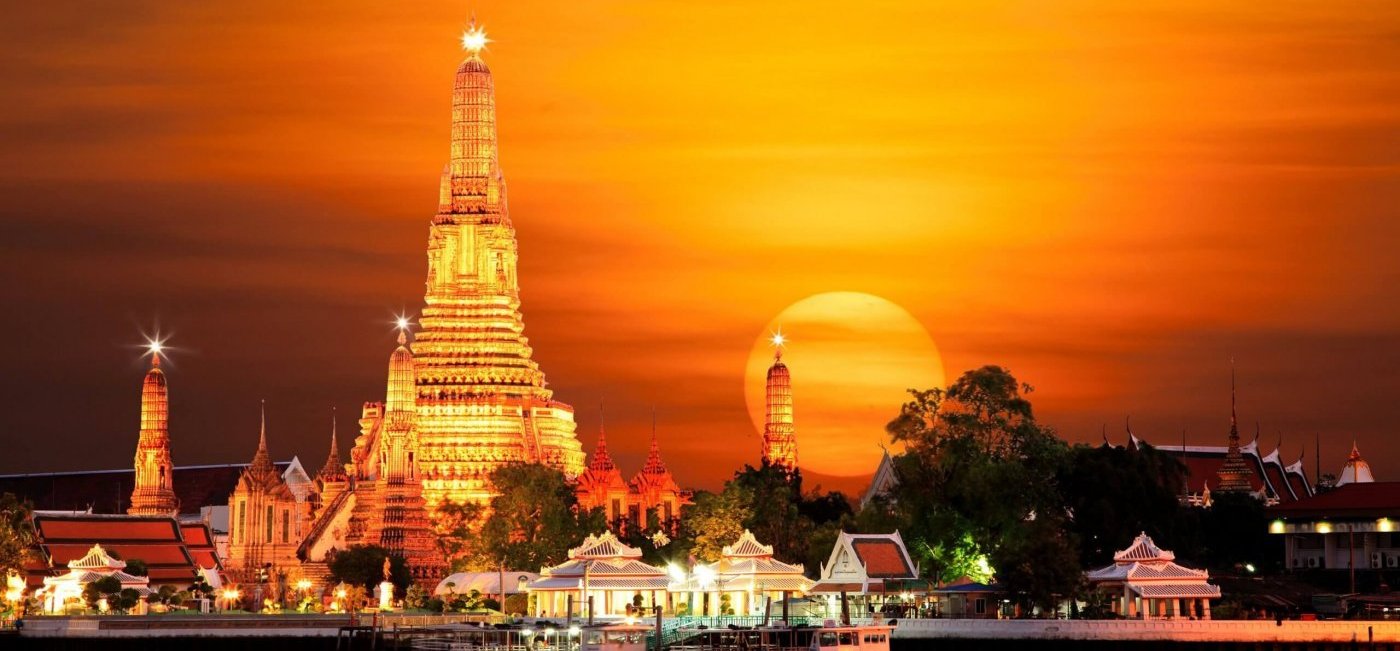 CORPORATE TRAVEL INCENTIVE IN THAILAND
Land of smiles, Thailand is one of the most enjoyable, budget friendly and convenient corporate incentive destinations in South East Asia.

A favorable geographic location, relatively simple and easy regulations, superb infrastructure, world class convention and exhibition centers with large delegate capabilities, stellar cuisine and very beautiful sites, Thailand has it all.

The country has recently launched the "platform of trust campaign" – connect - engage - succeed to support MICE events and tourism. It is increasingly investing in smart tourism measures, safety measures and variety of amenities to help further the cause of tourism. Thailand thus makes for a very good choice for a corporate incentive.
GETTING THERE
Travelling from India to Thailand is easy and hassle free. One can take direct flights from most metro cities in India to Bangkok. The time taken is around 4 hours 30 minutes and the connectivity is excellent.
WEATHER-WISE
Thailand's climate is subtropical throughout most of the country. During the hottest months of the year, temperatures regularly top 40° C (105° F). Even during the cooler "winter" season you can expect daily highs to be around 30° C (86° F). Although the climate varies throughout Thailand, you can visit all year round.
VISAS FOR INDIANS
Citizens of India need to have a valid visa for Thailand. One can get a visa on arrival at Bangkok, Phuket & Koh Samui airports.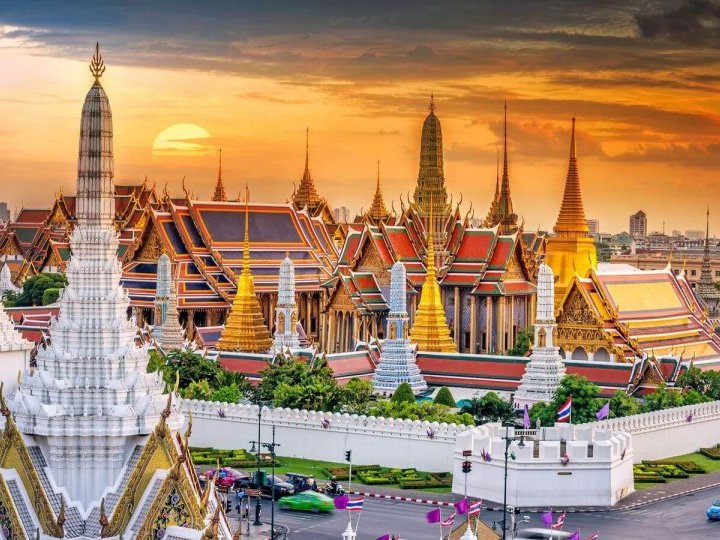 BANGKOK
Bangkok sparkles as Thailand's most important city. As Thailand's spiritual, political, cultural, commercial, diplomatic and educational centre, it has repeatedly worked on redefining experiences for tourists visiting it.

The infrastructure is great for holding meetings, conferences, team building activities and for leisure travel. Sumptuous architecture, bustling markets, quaint canals, rhythmic temples, excellent nightlife, world famous Thai cuisine and off the map experiences make Bangkok a superb incentive destination.

The Grand Palace, Temple of the Emerald Buddha & Temple of the Reclining Buddha (Wat Pho) are good places to visit. One must experience an authentic Thai massage at the massage school inside Wat Pho, where all masseuses must train. Also experience the the typical Thai transport – TukTuk, the night bars for music, sports and entertainment and the incredible shopping sites. Bangkok has something to offer for everyone.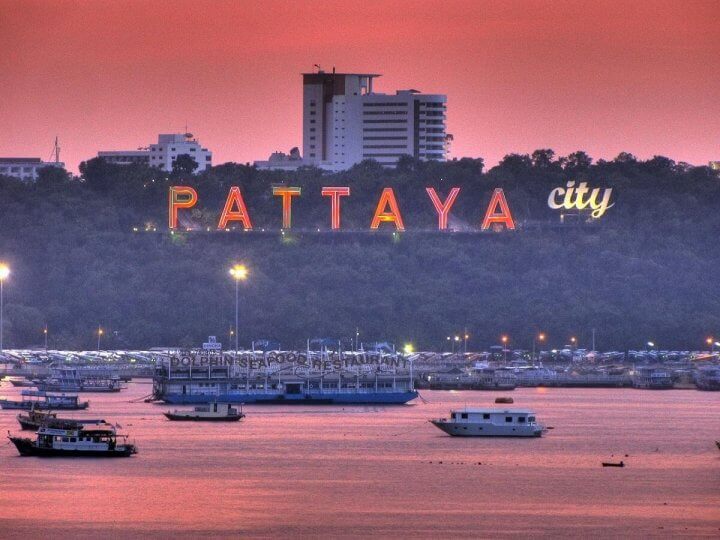 PATTAYA
Pattaya is an experienced city when it comes to hosting incentive travel. Well equipped with facilities for meetings, conventions, exhibitions and conferences, it is one of the first resort destinations to attract incentive travelers.

There are plenty of options available for teambuilding activities in Pattaya. Golfing, game fishing, scuba diving, dragon boat regattas and corporate sailing activities are something your team will love.

Besides these, the team can take day trips to nearby islands, theme and amusement parks, offbeat museums and botanical gardens. A gala dinner can be organised in Pattaya for your team to enjoy and experience first class entertainment, music and food.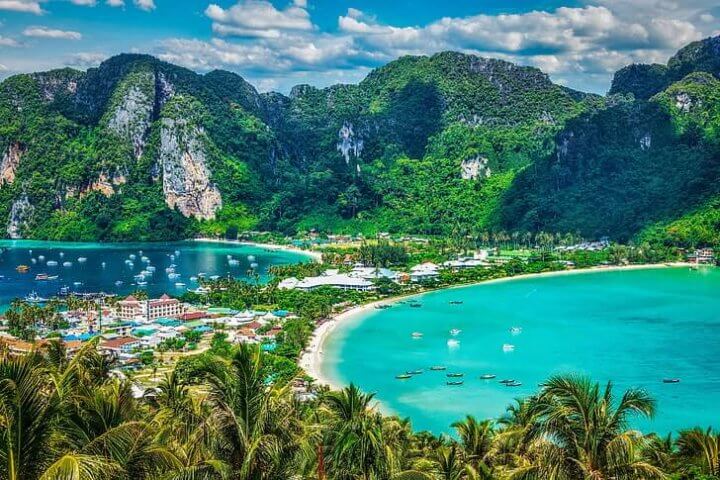 PHUKET
Phuket, a city of angels, is certain to delight you and your team. Tucked away from the busy thoroughfares are the stunning islands of Koh Phi Phi with beautiful shores, scenic beaches and a stunning bay – Maya, where the movie "The Beach" was filmed.

The team will love the Phuket Fantasea show, which has the biggest buffet in Asia and is set in a theme park. Another team attraction is the Palace of the Elephant with its spectacular and entertaining activities and extravagant shopping opportunities. We also recommend the century old Wat Chalong temple, Black Rock Viewpoint, Tiger Kingdom and the Trick Eye Museum. In Phuket the possibilities for your team to enjoy are endless.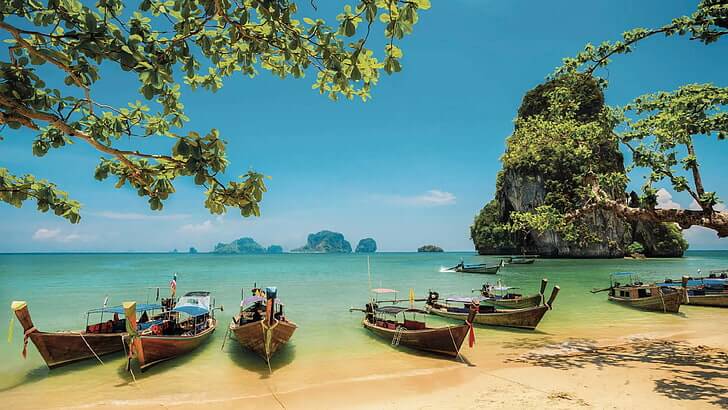 KRABI
Unspoilt Krabi is becoming a favourite incentive location cause of its still untouched resorts, hotels and secluded tropical islands – the scenic Kom Yao Yai and Noi.

The hypnotically beautiful beaches, awe inspiring sites, fin sailing and adventure activities make Krabi a superb place to take your team to.

Day trips can be organised and team building activities can be held on luxury yachts, on blue water sailing boats and even on run dragon boat regattas in secluded Phang Nga bay locations. Krabi is very scenic and your team will enjoy every moment spent here.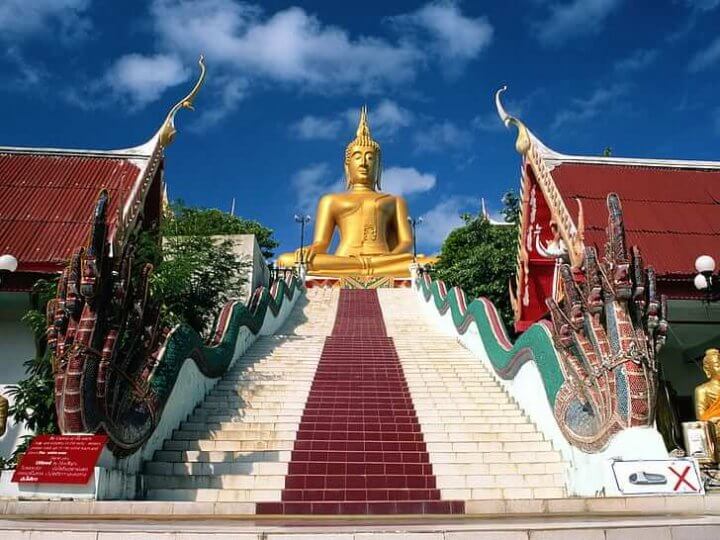 KOH SAMUI
Thailand's darling island – Koh Samui is a wonderland. An excursion to this beautiful place is not to be missed. Sun-kissed beaches, crystal clear waters, pretty waterfalls, Buddhist temples and lovely walks. Your team will love the plethora of activities this place has to offer - boating, skiing, kayaking, canoeing, wind surfing, parasailing, jet skiing, or simply dipping in the water.

The stay facilities are world class and the island boasts of some of the finest Thai restaurants. Koh Samui will offer you and your team a truly enjoyable experience.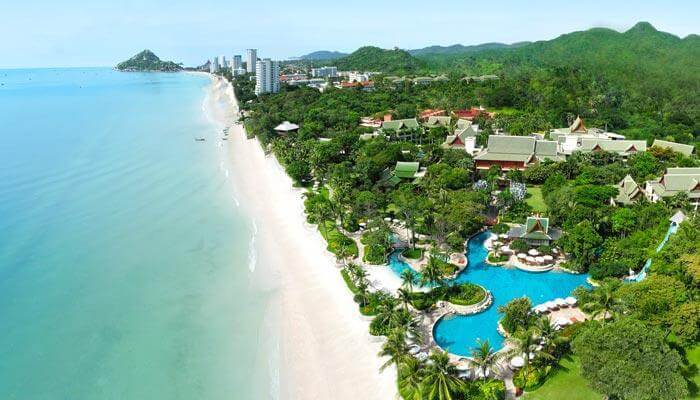 HUA HIN
Hua Hin can be termed as Thailand's original beach resort. It's got everything Thai – lively markets, superb beaches, good golf courses, water parks, excellent accommodation and a very cosmopolitan feel. A nice budget destination, it has some amazing and affordable seafood joints. Your team can relax here and can be engaged in team building activities.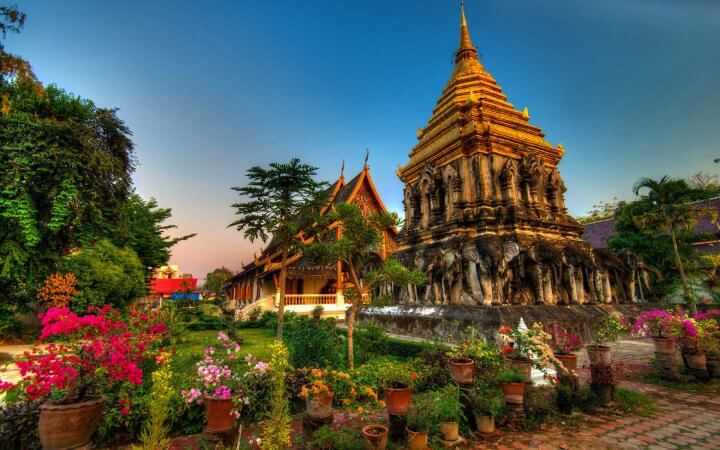 CHIANG MAI
A UNESCO creative city, Chiang Mai is the largest city in the north. The pleasant climate and the striking mountainous landscape will make it a perfect place to visit for your team.

Take your team for a hill tribe trekking in the mountains or organise a rice planting race. They will love the elephant nature park and the beautiful Buddhist temples.

The delish Thai cuisine, in-the-know excursions, gratifying accommodations and locally inspired spa treatments will pamper your colleagues and give them the much-rewarded experience, that they have traveled to Thailand for. Team building activities include – Thai cooking classes, night safaris and rice planting races.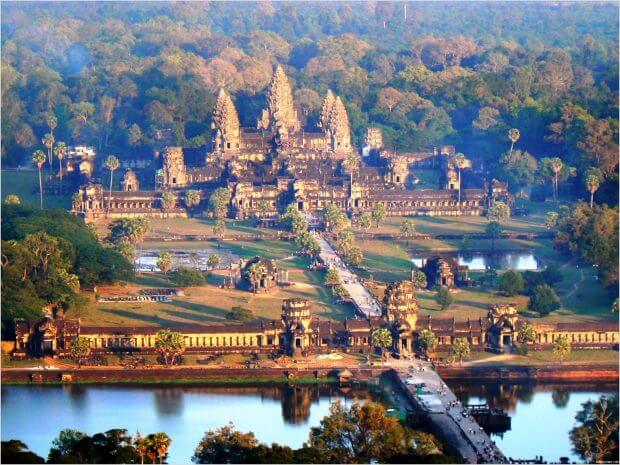 ANGKOR WAT
Yes, a quick side trip to Cambodia – Angkor Wat, the largest religious site in the world, can be a rewarding experience for the team that has come all the way to Thailand.

One not only gets to see the beautiful temples, ancient ruins and some amazing sunset views but also experience the floating villages close by, which, in itself are a unique and immersive experience.

An additional country with a new experience would be a wonderful way for your team to enjoy the incentive experience.
thailand travel guide, bangkok travel guide, hua hin travel guide, pattaya travel guide, krabi travel guide, koh samui travel guide, chiang mai travel guide, phuket travel guide, thailand tour itinerary, bangkok tour itinerary, hua hin tour itinerary, pattaya tour itinerary, krabi tour itinerary, koh samui tour itinerary, chiang mai tour itinerary, phuket tour itinerary, thailand tourism, bangkok tourism, hua hin tourism, pattaya tourism, krabi tourism, koh samui tourism, chiang mai tourism, phuket tourism, what to do in thailand, what to do in bangkok, what to do in hua hin, what to do in pattaya, what to do in krabi, what to do in koh samui, what to do in chiang mai, what to do in phuket, thailand attractions, bangkok attractions, hua hin attractions, pattaya attractions, krabi attractions, koh samui attractions, chiang mai attractions, phuket attractions, thailand sightseeing, bangkok sightseeing, hua hin sightseeing, pattaya sightseeing, krabi sightseeing, koh samui sightseeing, chiang mai sightseeing, phuket sightseeing, thailand travel itinerary, bangkok travel itinerary, hua hin travel itinerary, pattaya travel itinerary, krabi travel itinerary, koh samui travel itinerary, chiang mai travel itinerary, phuket travel itinerary, thailand tour guide, bangkok tour guide, hua hin tour guide, pattaya tour guide, krabi tour guide, koh samui tour guide, chiang mai tour guide, phuket tour guide, things to do in thailand, things to do in bangkok, things to do in hua hin, things to do in pattaya, things to do in krabi, things to do in koh samui, things to do in chiang mai, things to do in phuket, places to visit in thailand, places to visit in bangkok, places to visit in hua hin, places to visit in pattaya, places to visit in krabi, places to visit in koh samui, places to visit in chiang mai, places to visit in phuket, thailand city guide, bangkok city guide, hua hin city guide, pattaya city guide, krabi city guide, koh samui city guide, chiang mai city guide, phuket city guide, visit thailand, visit bangkok, visit hua hin, visit pattaya, visit krabi, visit koh samui, visit chiang mai, visit phuket, thailand tourist attractions, bangkok tourist attractions, hua hin tourist attractions, pattaya tourist attractions, krabi tourist attractions, koh samui tourist attractions, chiang mai tourist attractions, phuket tourist attractions, corporate travel incentive to thailand, corporate travel incentive to bangkok, corporate travel incentive to hua hin, corporate travel incentive to pattaya, corporate travel incentive to krabi, corporate travel incentive to koh samui, corporate travel incentive to chiang mai, corporate travel incentive to phuket, organising an event in thailand, organising an event in bangkok, organising an event in hua hin, organising an event in pattaya, organising an event in krabi, organising an event in koh samui, organising an event in chiang mai, organising an event in phuket, organising an employee offsite in thailand, organising an employee offsite in bangkok, organising an employee offsite in hua hin,
Get in touch with us, via the contact form at the bottom of the page, if you need help organising a group tour or a corporate travel incentive tour to Thailand for your organisation's employees or channel partners.
organising an employee offsite in pattaya, organising an employee offsite in krabi, organising an employee offsite in koh samui, organising an employee offsite in chiang mai, organising an employee offsite in phuket, organising a dealer offsite in thailand, organising a dealer offsite in bangkok, organising a dealer offsite in hua hin, organising a dealer offsite in pattaya, organising a dealer offsite in krabi, organising a dealer offsite in koh samui, organising a dealer offsite in chiang mai, organising a dealer offsite in phuket, organising a doctors conference in thailand, organising a doctors conference in bangkok, organising a doctors conference in hua hin, organising a doctors conference in pattaya, organising a doctors conference in krabi, organising a doctors conference in koh samui, organising a doctors conference in chiang mai, organising a doctors conference in phuket, organising an awards ceremony in thailand, organising an awards ceremony in bangkok, organising an awards ceremony in hua hin, organising an awards ceremony in pattaya, organising an awards ceremony in krabi, organising an awards ceremony in koh samui, organising an awards ceremony in chiang mai, organising an awards ceremony in phuket, thailand channel partner offsites, bangkok channel partner offsites, hua hin channel partner offsites, pattaya channel partner offsites, krabi channel partner offsites, koh samui channel partner offsites, chiang mai channel partner offsites, phuket channel partner offsites, thailand Corporate MICE travel, bangkok Corporate MICE travel, hua hin Corporate MICE travel, pattaya Corporate MICE travel, krabi Corporate MICE travel, koh samui Corporate MICE travel, chiang mai Corporate MICE travel, phuket Corporate MICE travel, thailand incentive travel, bangkok incentive travel, hua hin incentive travel, pattaya incentive travel, krabi incentive travel, koh samui incentive travel, chiang mai incentive travel, phuket incentive travel, top mice destinations 2020, top mice destinations 2020, top mice destinations 2020, top mice destinations 2020, top mice destinations 2020, top mice destinations 2020, top mice destinations 2020, top mice destinations 2020, top corporate travel incentive destinations of 2020, top corporate travel incentive destinations of 2020, top corporate travel incentive destinations of 2020, top corporate travel incentive destinations of 2020, top corporate travel incentive destinations of 2020, top corporate travel incentive destinations of 2020, top corporate travel incentive destinations of 2020, top corporate travel incentive destinations of 2020, most affordable destinations to host a corporate travel incentive, most affordable destinations to host a corporate travel incentive, most affordable destinations to host a corporate travel incentive, most affordable destinations to host a corporate travel incentive, most affordable destinations to host a corporate travel incentive, most affordable destinations to host a corporate travel incentive, most affordable destinations to host a corporate travel incentive, most affordable destinations to host a corporate travel incentive,