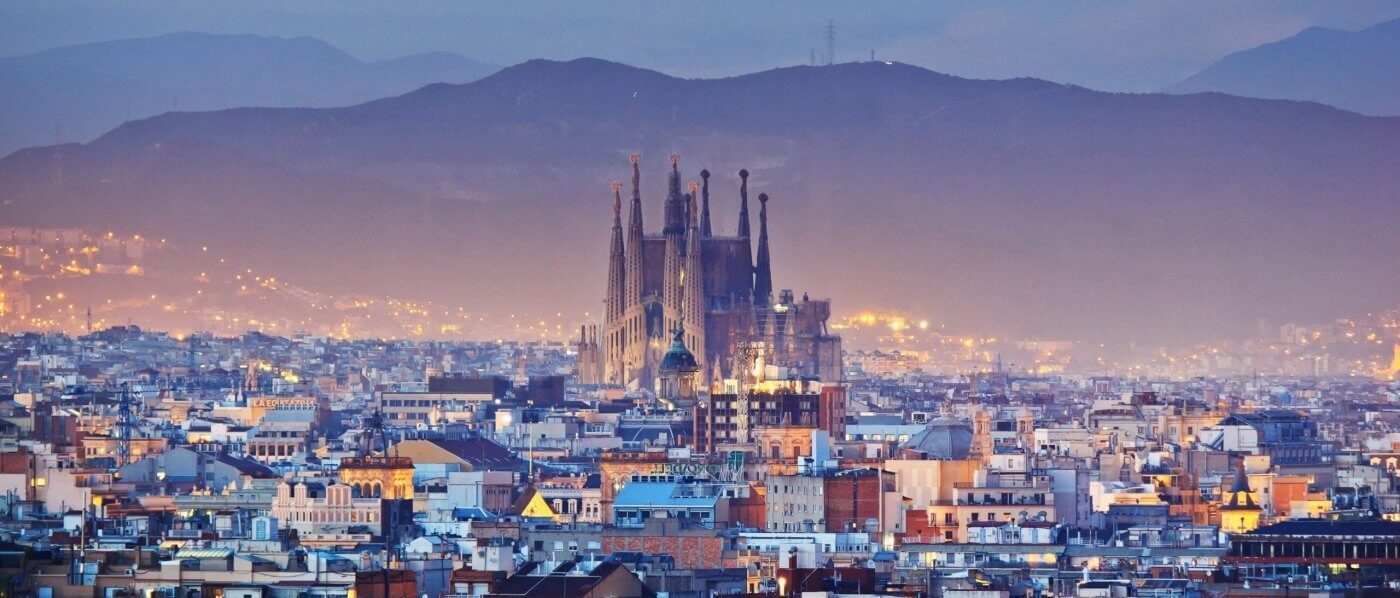 CORPORATE TRAVEL INCENTIVE IN SPAIN
Spectacular Spain is a wonderful idea for a corporate incentive trip. The natural beauty, rich culture, delish cuisine and unmatched entertainment options in Spain are a perfect setting for employee engagement, motivation and relationship building.

Spain is also the hometown of Pablo Picasso, Salvador Dali, and Antoni Gaudí, who are universally renowned for their creativity. Every piece of art in Spain leaves an impression, arouses creativity, grandeur and nothing, but excellence. Spain serves as a perfect setting for a corporate incentive, with man-made wonders and a stimulating natural environment.

The organization's achievements post the incentive trip will surely be grand, inspire creativity and will maximize employee potential. Spain is a dream that became a reality; what can better inspire to reach higher!
GETTING THERE
Travelling from India to Spain is easy and hassle free. One can take direct flights from most metro cities in India or with one layover in between. The time taken is around 9 hours and the connectivity is excellent with more than 25 airlines providing flights to Spain.
WEATHER-WISE
Spain enjoys a diverse climate. The northern coastal regions are cool and humid, with an average annual temperature of 14° C; temperatures at Bilbao range from an average of 10° C in January – March to 19° C during July – September. The climatic diversity of Spain makes it an all-year-round travel destination. The most optimal time for visiting Spain would be from April to October.
VISAS FOR INDIANS
Citizens of India need to have a valid visa for Spain. For further information on application procedure, fees, etc., please visit the BLS International website.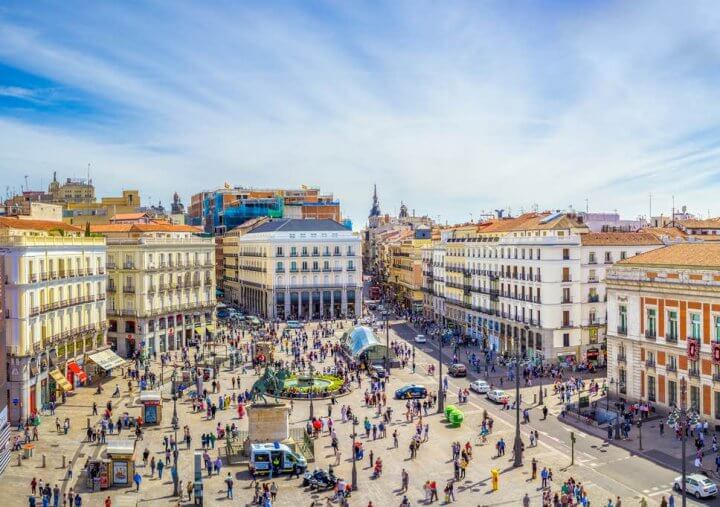 MADRID
Madrid, the capital city of Spain, is also a paradise for art lovers. The Museo del Prado, Centro de Arte Reina Sofia and Museo Thyssen Bornemisza are wonderful places to visit.

Many team building activities can be organized in Madrid, as it offers a wide variety of venues and interesting array of engaging activities. Your teammates will love the beautiful walking tours. The Wine and Tapas tasting tours are another super way to sample Spanish cuisine and explore a new thing with colleagues.

Shake a leg or two as you explore the traditional Spanish dance form – the Flamenco dance. The beats will surely get your musical notes in rhythm and zap into your passion points; a lovely way to unwind and break ice with your teammates.

A beautiful gala dinner can be organized at the Royal Palace in Madrid to experience first class Spanish hospitality.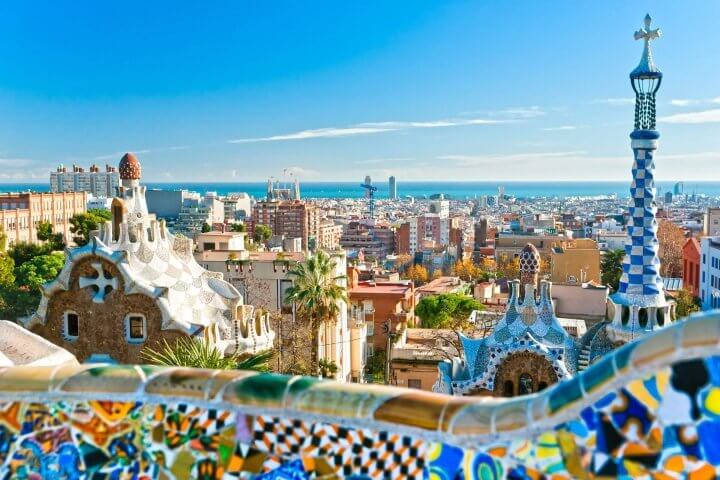 BARCELONA
Barcelona is a fantastic city for corporate incentive travel. It's a city that allows you to combine work with fun and relaxation.

Take a winery tour with your colleagues to understand winemaking and sample some delish wines. The fine vineyards serve as a perfect setting for ideation, creative conversations and are a good place to have team building activities.

The sea shores of Barcelona are breathtaking and serve as one of the best venues for employee engagement. Be it sailing, wine tasting, treasure hunt, go-kart racing, cocktail mixing, kayaking or stand-up paddle boarding, the options are endless for employee engagement.

Must visit sites are La Sagrada Familia cathedral, La Pedrera and Casa Betlo known for their architectural grandeur. There is plenty of inspiring art to see in Barcelona especially by the extraordinarily talented and renowned Picasso.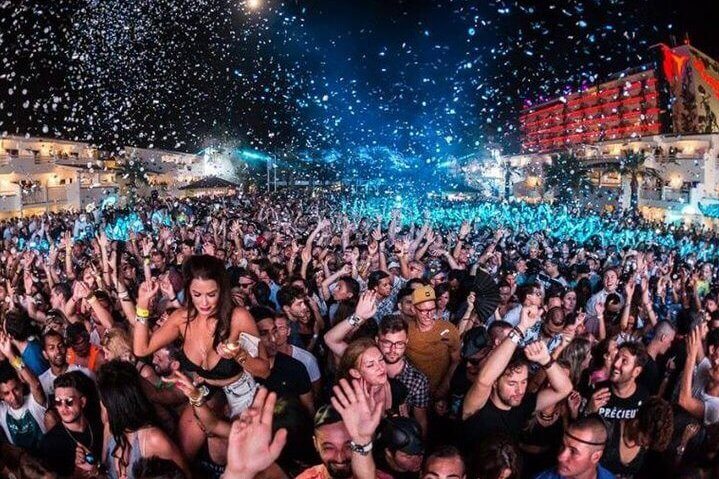 IBIZA & MALLORCA
World party capital Ibiza makes for a special incentive destination in Spain. The island is equipped with excellent infrastructure for employee engagement. The sun-kissed beaches and countless activities on and off the beach make it an attractive incentive destination.

Another special incentive destination is Mallorca. The largest of the Balearic Islands, Mallorca is well known for its sunny beaches, amazing landscapes, majestic mountains and delicious Mediterranean food. A number of interesting activities that offer favorable employee engagement can be organized here. A must visit place in Spain.
Get in touch with us, via the contact form at the bottom of the page, if you need help organising a group tour or a corporate travel incentive tour to Spain for your organisation's employees or channel partners.
barcelona tourism, madrid tourism, spain tourism, what to do in barcelona, what to do in madrid, what to do in spain, barcelona attractions, madrid attractions, spain attractions, barcelona sightseeing, madrid sightseeing, spain sightseeing, barcelona travel itinerary, madrid travel itinerary, spain travel itinerary, barcelona tour guide, madrid tour guide, spain tour guide, things to do in barcelona, things to do in madrid, things to do in spain, places to visit in barcelona, places to visit in madrid, places to visit in spain, barcelona city guide, madrid city guide, spain city guide, visit barcelona, visit madrid, visit spain, barcelona tourist attractions, madrid tourist attractions, spain tourist attractions, corporate travel incentive to barcelona, corporate travel incentive to madrid, corporate travel incentive to spain, organising an event in barcelona, organising an event in madrid, organising an event in spain, organising an employee offsite in barcelona, organising an employee offsite in madrid, organising an employee offsite in spain, organising a dealer offsite in barcelona, organising a dealer offsite in madrid, organising a dealer offsite in spain, organising a doctors conference in barcelona, organising a doctors conference in madrid, organising a doctors conference in spain, organising an awards ceremony in barcelona, organising an awards ceremony in madrid, organising an awards ceremony in spain, barcelona channel partner offsites, madrid channel partner offsites, spain channel partner offsites, barcelona Corporate MICE travel, madrid Corporate MICE travel, spain Corporate MICE travel, barcelona incentive travel, madrid incentive travel, spain incentive travel, top mice destinations 2019, top mice destinations 2019, top mice destinations 2019, top corporate travel incentive destinations of 2019, top corporate travel incentive destinations of 2019, top corporate travel incentive destinations of 2019, most affordable destinations to host a corporate travel incentive, most affordable destinations to host a corporate travel incentive, most affordable destinations to host a corporate travel incentive,