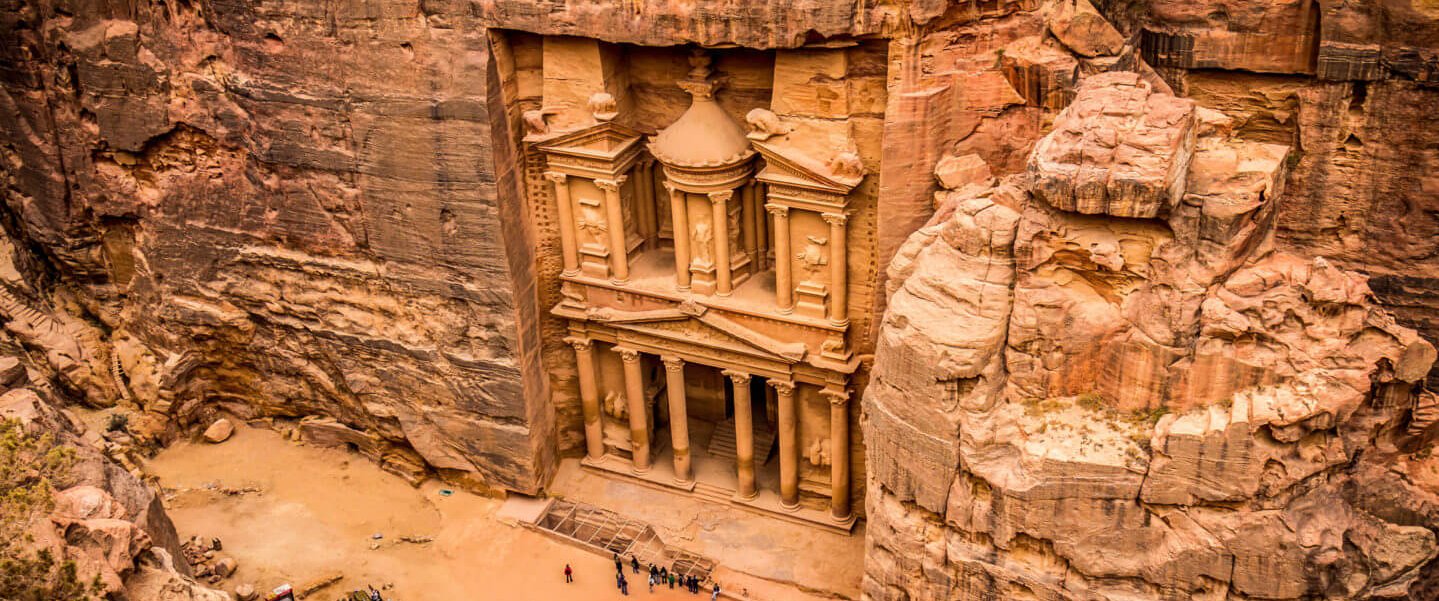 Jordan is a country that offers such bliss, that one feels that time is suspended. A unique experience, it entangles one in its beauty. Make your employees feel valued by gifting them this treasure of rugged splendor called Jordan!
CORPORATE TRAVEL INCENTIVE IN JORDAN
A timeless treasure, Jordan is a place full of wonder, mysticism and enormous beauty. With ancient sites, broad swathes of desert, the mighty Jordan Trail, scrumptious food, golden sand dunes, immense canyons, pretty forest groves, a beautiful coastline, stellar cuisine, awesome cultural delights and a robust neighborhood, this esoteric country will stir your soul.

Jordan promises a mini adventure and a gentle calm. A safe and substantial destination for your team, Jordan is an eclectic country for incentive travel.
GETTING THERE
Travelling from India to Jordan is easy and hassle free. One can take flights from most metro cities in India to Jordan with one layover in between. The time taken is around 6 hours and the connectivity is excellent with more than 15 airlines providing flights to Jordan.
WEATHER-WISE
Summers in Jordan are scorching with temperatures hitting 40° C. The best time to visit Jordan is between June – September when the temperature dips to a comfortable 32° C.
VISAS FOR INDIANS
Citizens of India need to have a valid visa for Jordan. One can get a visa on arrival at Queen Alia International Airport, Amman.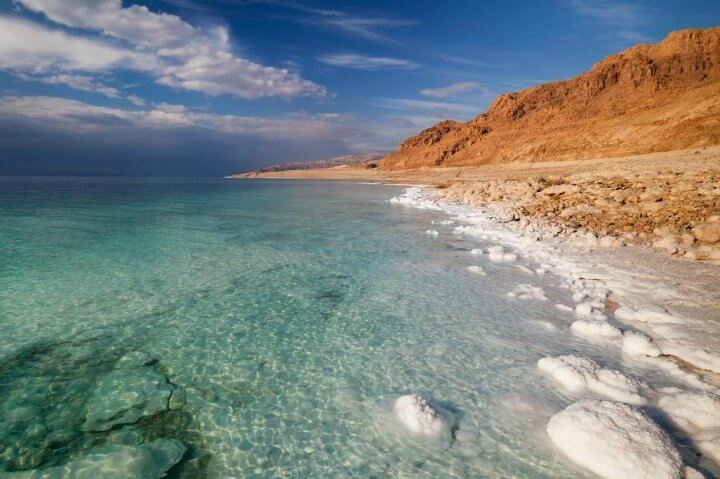 DEAD SEA
The unique Dead Sea is at a place of the lowest elevation on earth. Your team will love the intense and healing atmosphere of this beautiful cobalt wonder, known for its mud baths and leisurely swims.

The serene seashore has spas and health care centers known for their therapeutic advantage. An evening barbecue with your team on the breezy seashore under the night sky will give them a cozy feeling of relaxation and rejuvenation. A superb place to take your team.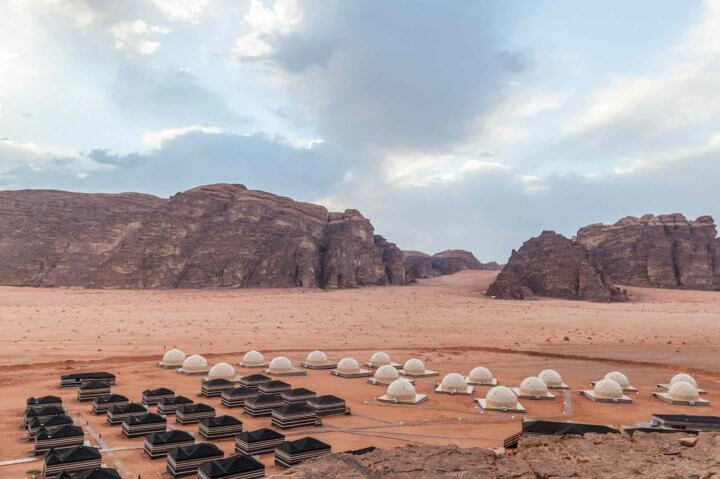 WADI RUM
Explore the Bedouin way of life in Wadi Rum, the desert city of Jordan. Also known as the valley of the moon, this pretty city with its red sand, natural arches, mountains and prehistoric rock engravings is a knowledge treasure.

Camp with your team members in the breezy dessert and spend the entire night stargazing. Camel tours, desert safaris, experiencing the awe-inspiring sunsets, a visit to the site where Law of Arabia & The Martian were filmed are other interesting things that your team will enjoy.

A lavish dinner in the desert with the famous Zarb on the menu will be the perfect way to bring in a celebratory evening in Jordan.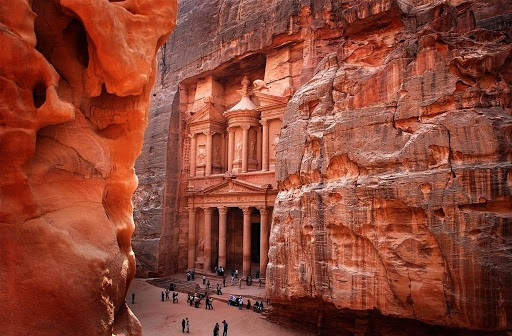 PETRA
A sprawling metropolis, Petra is a historical, archaeological city. Also known as the pink city because of the red stone, it boasts of ancient ruins, mystic caves, tombs and temples.

The Nabateans have left impressions galore and these can be witnessed in the very many monuments and sites here. Your team will love exploring the Siq, Treasury, Street of Facades, Royal Tomb, Colonnaded Street, High Place of Sacrifice, the Monastery and the Great Temple – the largest freestanding building in Petra.

Petra is all about out-there ideas and the awareness of how little we know of the ancient world.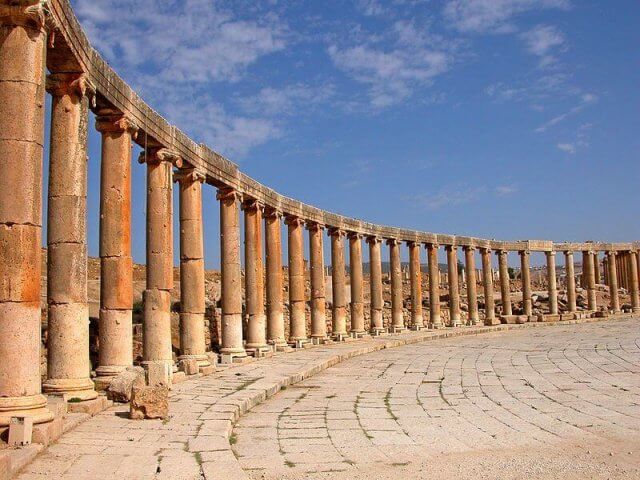 JERASH
Take a walking tour with your team to the ancient city of Jerash. With meditative ruins that make you reflect; this city is full of wonders.

The ancient ruins, arches, theaters, elegant colonnaded street, the stunning oval plaza, the egg-shaped public square are delightful places to visit.

There is a certain air of mysticism to this city which was established by Alexander the Great and was covered by sand for centuries. A discussion around the ancient structures will be a good team activity in Jerash.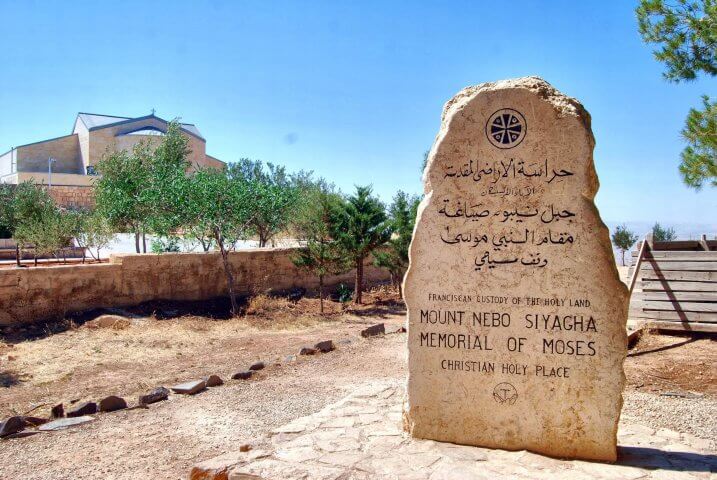 MADABA
A wonderful place to get your team's creative juices flowing, Madaba is an iconic place to visit. The Byzantine era mosaics – the Mosaic Map and the St. George's church are a must see.

The church is decorated with intriguing paintings that render a story-tale. The old steel staircase in the church will take your team to the steeple from where they can enjoy jaw dropping views of the city.

Fresh thinking and innovation will set ground in Madaba the city of the world-famous Mosaic art form.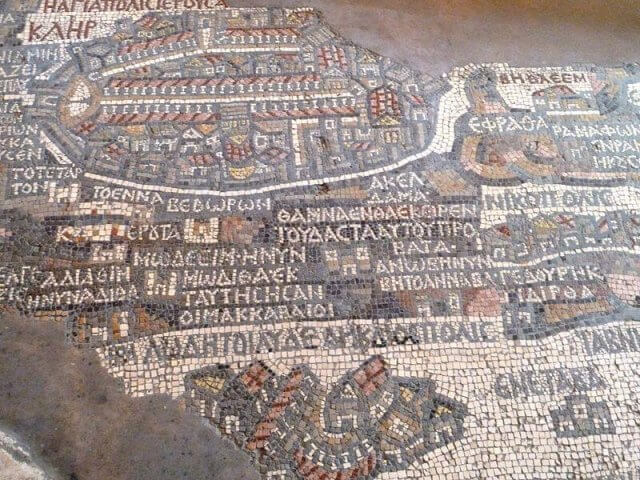 MT. NEBO
Significant cause of its role in the old testament in the Bible, Mt. Nebo is considered a holy land for many. The 1000 m high ridge offers spectacular views of Jericho, Dead Sea, West Bank, the River Jordan and sometimes even Jerusalem.

Not to be missed is the Moses memorial church and the byzantine era mosaics. A biblical and historically important site, Mt. Nebo is a must visit while in Jordan.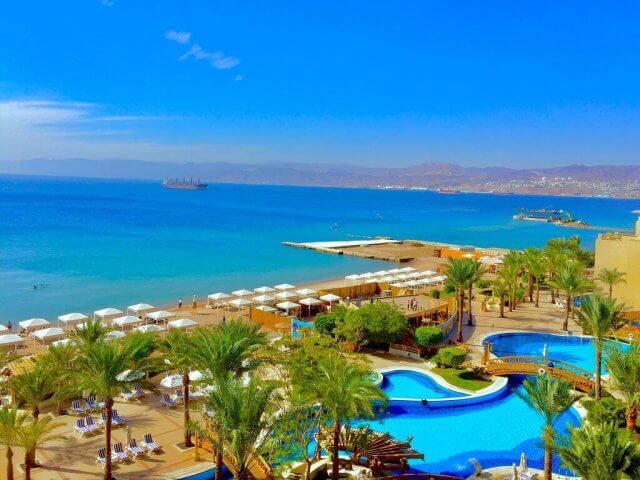 AQABA
Aqaba is a port city and will serve as a vibrant playground for your team. The beach resorts are fantastic with windsurfing and scuba diving facilities which your team will enjoy.

The Aqaba Marine Park is a wonderful place to explore, with an exceptional seabed that has damselfish, sea goldies, surgeonfish, butterflyfish, lionfish, peacock flounder, pufferfish, small murray and the eels who live in the rocks.


Get in touch with us, via the contact form at the bottom of the page, if you need help organising a group tour or a corporate travel incentive tour to Jordan for your organisation's employees or channel partners.
jordan travel guide, jordan tour itinerary, jordan tourism, what to do in jordan, jordan attractions, jordan sightseeing, jordan travel itinerary, jordan tour guide, things to do in jordan, places to visit in jordan, jordan city guide, visit jordan, jordan tourist attractions, corporate travel incentive to jordan, organising an event in jordan, organising an employee offsite in jordan, organising a dealer offsite in jordan, organising a doctors conference in jordan, organising an awards ceremony in jordan, jordan channel partner offsites, jordan Corporate MICE travel, jordan incentive travel, top mice destinations 2020, top corporate travel incentive destinations of 2020, most affordable destinations to host a corporate travel incentive,