Moscow & St. Petersburg are currently trending as one of the top corporate travel incentive destinations of 2017. Airfares are cheap and visa processes have been streamlined for corporate MICE travel.
Moscow, founded in the twelfth century at the crossroads of two rivers, the Moskva and Neglinnaya, has had an eventful history, to say the least. Referred to as a 'capital of excess' by Russians, the city is juxtaposed between tradition and modernity.

The intent of incentive travel has always been to motivate people and we've noticed that awardees tend to remember and savour trips to destinations steeped in history, culture and exclusive experiences much longer. And when people ask your attendees, 'Why did you go to Russia?' they will say, 'Our company took us there.' That's ROI."


---
Aeroflot operates direct flights from New Delhi to Sheremetyevo International Airport (SVO) (getting in early in the morning) and Air India operates to Domodedovo International Airport (DME) (getting in late at night).
Unless you're keen to consider travelling to Russia in the winter to experience the wintery landscapes that Moscow and St. Petersburg are famous for, our recommendation is to stick to the summer months (May, June, July and (only if you must) August).
ITINERARY
Here's our recommendation for a 5 nights / 6 days itinerary combining Moscow & St. Petersburg.
One could crunch it down to 4 nights / 5 days if it's a purely leisure incentive.
This is an ideal itinerary for travel incentives for employees, dealers, distributors and doctors.
We recommend arriving in Moscow on Aeroflot. There are 2 flights – one gets you in at 5:20 am and the other at 9:50 am.
Once you arrive at your hotel, you're welcomed with the 'Bread and Salt Ceremony' – one of the oldest Russian traditions. One is greeted by young women in traditional costumes with a loaf of bread placed on a rushnik (embroidered napkin).
If you have any business conferences or strategy and review meetings, we would recommend you get them out of the way on day 1. This evening, you could also consider hosting your awards ceremony or gala dinner. Another blog we've written can be a helpful guide on
how to organise an awesome awards ceremony
.
A great venue to consider hosting your gala dinner would be aboard a boat while cruising the Moscow river and taking in the sights.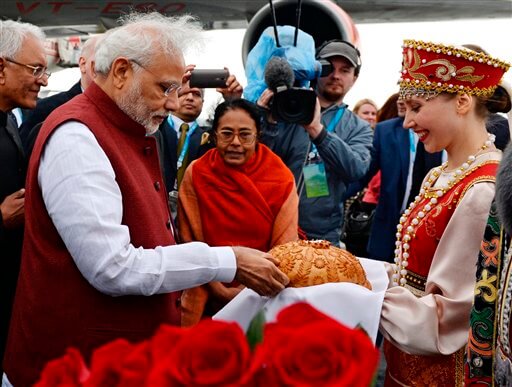 This day, after a sumptuous breakfast buffet at the hotel, we'll take you out on the city to showcase all the sights and experiences Moscow city is famous for.
We start with a panoramic tour covering some famous sights such as the
Novo-Devichiy Convent, Moscow State University, Triumphal Arch, Memorial complex of Victory on the Poklonnaya Gora
, ending with a stop at
Vorobyovy (Sparrow) Hills
, a hill on the right bank of the Moskva River and one of the highest points in Moscow, rising 85m. above the river. The observation platform here gives a beautiful panoramic view of the city.
We will also drive by
Stalins' Seven Sisters
(a group of seven skyscrapers referred to by local Muscovites as Stalinskie Vysotki meaning Stalin's high-rises). We will also visit some of Moscow's most interesting metro stations.
We take a break for lunch. There are enough and more Indian restaurants in Moscow, so you won't miss your favourite daal – chawal!
Dedicate the afternoon to visiting the
Kremlin Museum Complex
with its many cathedrals and armoury, and finally ending at
St. Basil's Cathedral
on the Red Square.
This evening, consider a pub crawl - guided by experts, participants go from one bar to another, meet other tourists, play funny games and contests, get bonuses and cocktails in bars. All the bars are located close to each other, maximum 5 min. walk.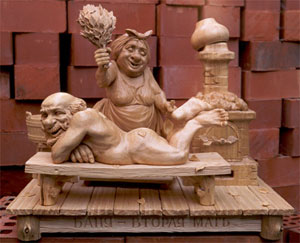 Or, visit a Russian bathhouse (banya). It's an important Russian tradition and Russians, especially aged 40+, go at least once a week. Have a hot steam, followed by a good whipping with birch branches. The benefits you'll receive afterward will help you to understand why Russians are loyal to their banya.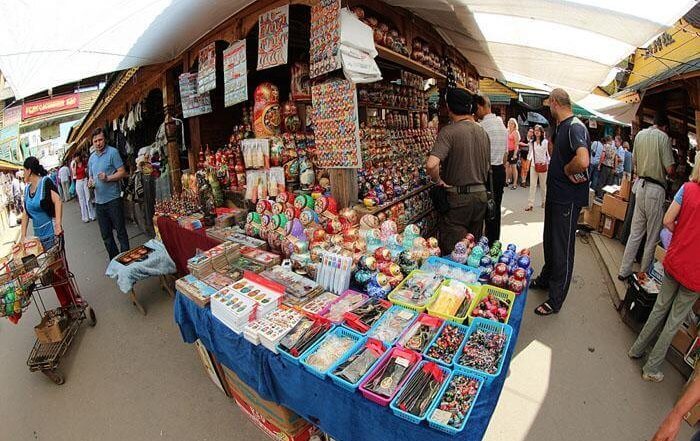 Or, one can indulge in some retail therapy. The place to go would be Izmaylovsky Market - a one-stop souvenir venue with hundreds of vendors selling everything from matryoshka dolls to fur hats to lacquer boxes to expensive jewellery. The ground level is where souvenirs are sold.
After lunch, we catch a high speed train to St. Petersburg. These 'Sapsan' trains have daily departures from Moscow at 06:45, 07:00, 13:30, 13:45, 15:00, 19:25, and 19:45.

We get to our hotel in St. Petersburg and give everyone the evening off to recoup, revitalise and reenergise!
We start, this morning, acquainting you with the various important sights of St. Petersburg such as St. Isaac Cathedral, Kazan Cathedral, Church of the Savior on Spilled Blood, Hermitage Museum (also called the Winter Palace) on Palace Square and Peter and Paul Fortress.

You could consider hosting your gala dinner on this evening too. Although, we would suggest a banquet hall or a private restaurant to host this event as opposed to a boat cruise or open air venue specifically because of the White Nights phenomenon.

White Nights: From late May to early July the nights are bright in St. Petersburg, with the brightest period, the White Nights, normally lasting from June 11th to July 2nd. The White Nights (Beliye Nochi) are a curious phenomenon caused by St. Petersburg's very northerly geographical location. St. Petersburg stands at such high latitude that the sun does not descend below the horizon enough for the sky to grow dark. In fact night becomes curiously indistinguishable from day!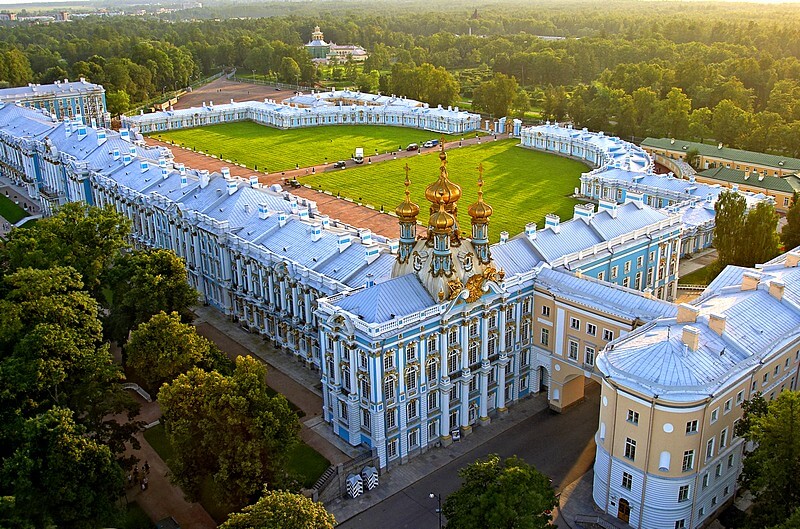 The Catherine Palace
There's still more to see and do in St. Petersburg and her neighbouring environs. About 30 kms., 45 mins. away, lies the town of Pushkin famous for the Catherine Palace, a summer residence of the tsars, containing exquisite decorative objects, furniture, Russian and Western-European paintings, unique collections of porcelain, amber, arms and decorative bronze sculptures. This is, easily, a half day excursion.
Time for some retail therapy, upon our return to St. Petersburg, in the afternoon.

The best place to go for souvenirs to take back home is Souvenirs Fair located behind the Church of the Saviour on the Spilt Blood. 

One can lay their hands on a huge variety of cheap souvenirs from Matroyshka dolls to Soviet Memorabilia.
DAY 6
After a lazy breakfast, time to head to the airport for a flight to Moscow and then onwards to New Delhi.
Do get in touch with us, via the contact form at the bottom of the page, if you need help organising a corporate travel incentive tour to Moscow & St. Petersburg, Russia for your organisation's employees or channel partners.